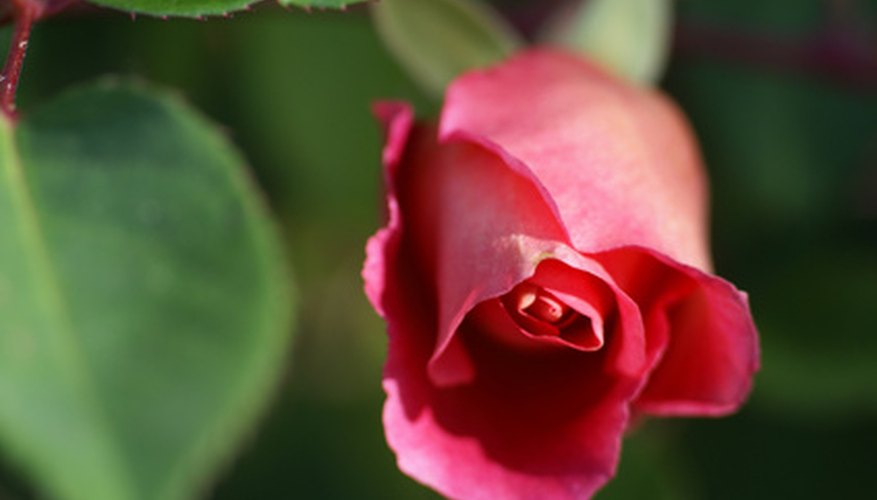 Roses are associated with so many special occasions, from Valentine's to weddings. Whether you receive roses as a romantic gift or grow them in your own garden, you may want to savor the sweet scent and memories of the blossoms long after the flowers themselves have faded. You can save the rose petals and use them in a variety of crafts to use yourself or to give as gifts.
Potpourri
Rose-scented potpourri freshens a room with its sweet and spicy scent. Potpourri is easy to make by combining dried rose petals with spices (such as cinnamon and nutmeg) and a preservative (such as salt). You can add dried rose hips and other dried flower petals for color. Display your potpourri in a glass bowl or use it to make rose-scented sachets.
Paper
Add a special touch to homemade paper by mixing rose petals into the paper pulp. The easiest way to make homemade paper is to tear scrap paper into bits and soak them in a bowl of water until they are soggy. Pour the water and paper into a blender and whir into a sludge. Mix the paper sludge with rose petals, stirring gently and press into a picture frame on the back of which you've stapled a piece of window screen. Spread the sludge thinly across the screen and allow to dry. Peel your sheet of rose-infused paper off of the screen. You can trim the edges or leave them as they are. Use for love letters, thank you notes or scrapbooking.
Beads
Rose beads have been made since ancient times–when they were often used for rosaries. To make rose beads, cook rose petals in water in a pot on the stove until they cook down to a thick sludge. Spread the sludge on a cookie sheet and allow to dry until crumbly. Whir into a powder in a blender or crush with a mortar and pestle. Mix with water, a few drops at a time, until you have a substance resembling clay. Shape into beads and string onto wire and allow to dry for several days or weeks. If you use all red roses, you'll have dark red beads that give off the scent of roses when warmed by your hands.