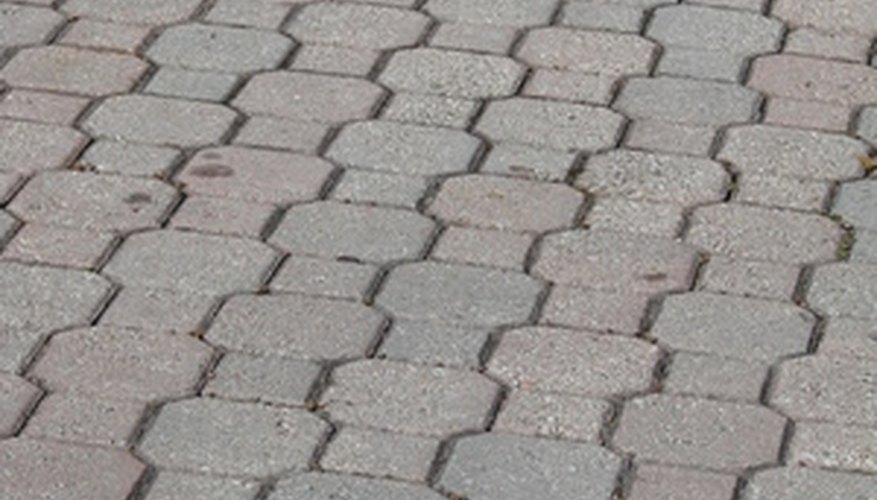 Stone pavers can provide an attractive surface for your outside patio. But it is common for grass and other weeds to sprout between the pavers. These grasses and weeds must be removed to prevent unsightly overgrowth. Non-selective herbicide kills all plants it comes in contact with. A common brand of non-selective herbicide is Roundup and can be purchased at your local home improvement store. The grass leaves absorb the herbicide and transmit it to the root system, where it effectively kills the roots. Without viable roots, the top growth dies off.
Purchase either ready-to-spray non-selective herbicide or a concentrate, depending on how large your patio is. Concentrate is a better buy for anything larger than a 10-foot by 10-foot patio.
Mix the concentrate with water in a pump-up sprayer. Mix the appropriate amounts of herbicide and water, according to the instructions on the bottle. If you bought a ready-to-spray bottle, you can skip this step.
Spray the grass that is growing in the cracks between the pavers. Coat all the blades with herbicide until they appear wet.
Repeat the process after about a week if there is still viable grass growing through the cracks.
Spray grass that pops up throughout the year. It is easier to control the grass before it gets out of hand.