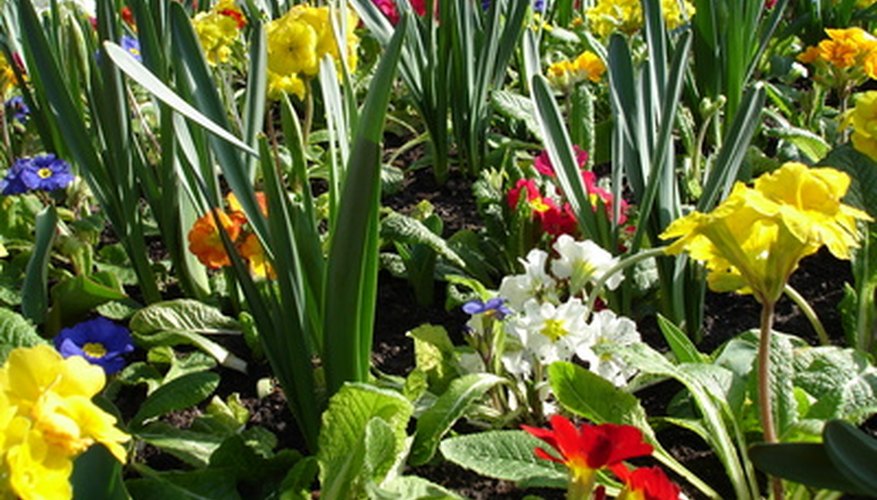 Many gardeners like planting flower bulbs in their landscapes. When you plant flower bulbs, you can enjoy a colorful display of flowers and blooms year after year with minimal effort. You must remove some bulbs from the soil every autumn, however. In addition, often bulbs become crowded beneath the soil and you must dig them up and divide them. Lift a flower bulb from the soil to protect it throughout a cold winter or to divide it.
Insert the tip of the shovel on the edge of the planting area and carefully begin to dig down into the soil around the entire planting area. Loosen the soil gently and dig down to the depth where you expect to find the bulbs. Put the shovel aside.
Feel down into the loosened soil with your hands to find the bulbs. Use the hand trowel to find each bulb buried in the soil and place the bulbs into the basket or container to hold them as you dig.
Continue digging either with the hand trowel or with your hands until you find all of the buried bulbs.