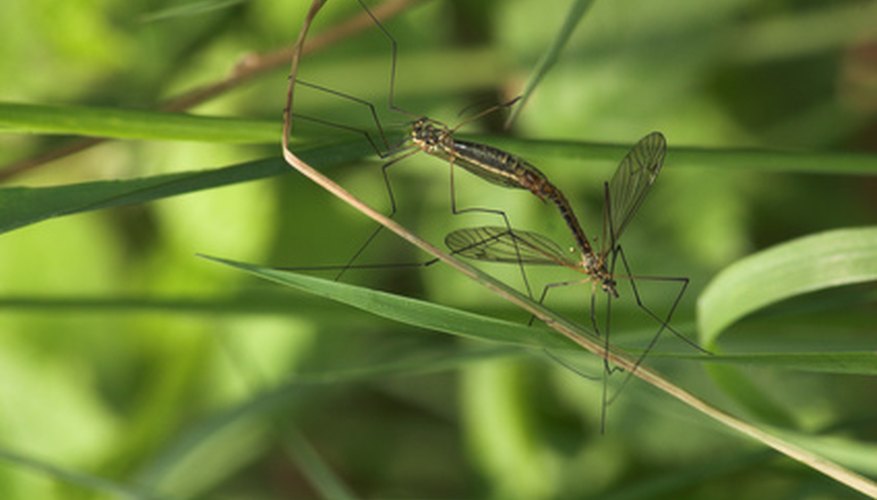 It's no secret that mosquitoes are attracted to water. Female mosquitoes lay their eggs in water that is warm and still. Though it may be pretty, your water garden is quite possibly a breeding haven for mosquitoes. Mosquito bites are not always just an itchy nuisance. Mosquitoes also may infect you with the West Nile virus, which is sometimes deadly. Therefore, not only for your comfort but also for your health, it is to your benefit to kill existing mosquitoes and prevent mosquitoes from breeding in your water garden.
Stock your water garden with fish (e.g., goldfish or koi), tadpoles and frogs, which feed on adult mosquitoes, as well as the larvae.
Add a pesticide with the biological element Bacillus thuringiensis, which will kill mosquito larvae in your water garden. Bt is available for ponds and should be applied strictly according to the manufacturer's directions so that you do not harm any wildlife or plants.
Install a bat house near your water garden. Bats prey heavily on mosquitoes.
Set mosquito traps around your water garden. Mosquito traps attract, trap and kill mosquitoes through the use of toxic pheromones or deadly food bait.