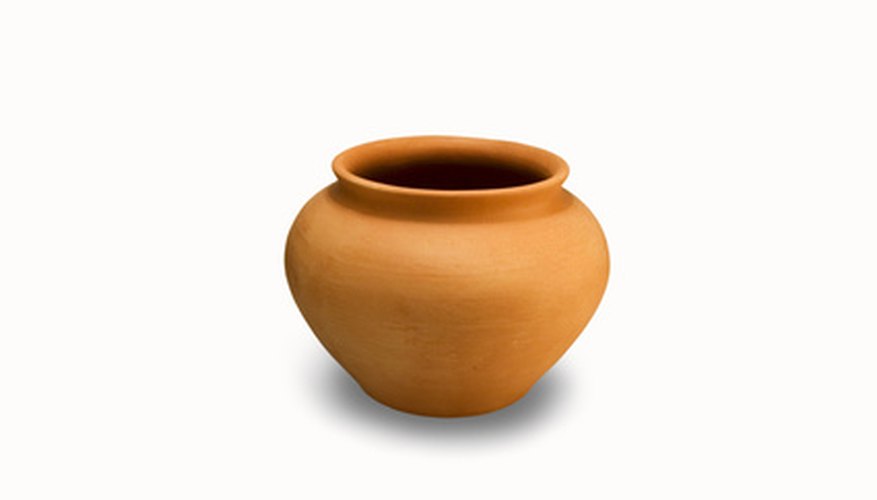 Although most flower pots already have a drainage hole, occasionally a flower pot will be missing this essential element. Drainage holes are necessary to protect the plant from becoming waterlogged. Drilling a hole in a flower pot is a simple and quick process. Protect the pot with a simple technique to cleanly drill the drainage hole.
Place a piece of cardboard on the work area, and put the flower pot on top of the cardboard with the top of the pot resting on the cardboard.
Stick masking tape on both the inside and outside of the bottom of the pot in the middle of the pot. Drilling one hole should work fine for drainage, but you can drill up to four holes on the bottom of the pot.
Use a pencil or pen to mark where you would like to place the drainage hole on the flower pot.
Insert the drill bit into the drill. Use a 3/8-inch ceramic, tile or twist drill bit.
Drill the hole by placing the drill bit on the marked spot and engaging the drill. Keep the drill straight and work slowly. Reverse the drill to bring it back up through the hole.
Clean the pot's drill hole. Remove the tape and rinse off any remaining dust.
Things You Will Need
Cardboard

Masking tape

Pencil or pen

Safety goggles

Drill

3/8-inch drill bit
Tip
Plastic pots that require drainage holes will not need masking tape applied because these pots will not chip during drilling.
Warning
Wear safety goggles when drilling the hole.