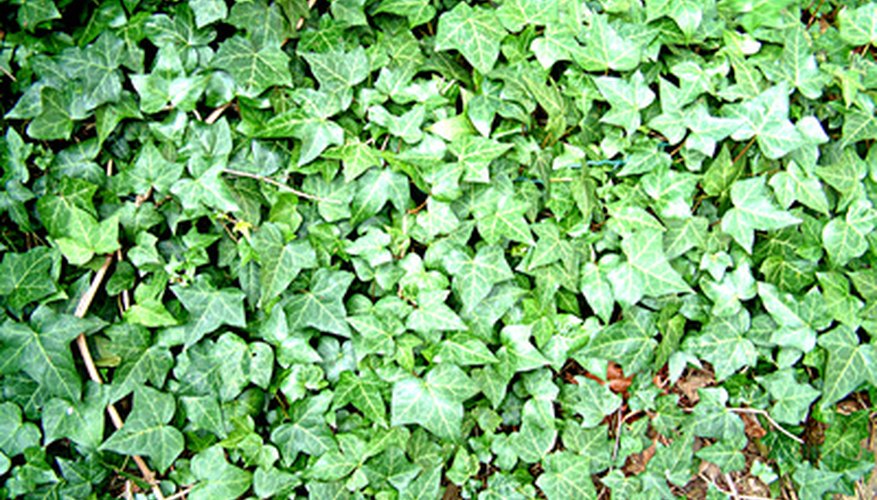 English Ivy is a climbing vine that affixes itself to walls, fences, trees and other surfaces. It grows rapidly and can get out of control if it is not properly pruned over the years. If you want to get rid of your English Ivy, there are several ways to kill it, including using an herbicide. Fortunately, you can make your own herbicide composed of just three common household ingredients, including a few drops of a liquid dish detergent.
Combine 1 cup of salt and 1 gallon of white vinegar in a cooking pot. Heat the solution on the stove, stirring until the salt dissolves. Remove the solution from the heat and allow it to cool.
Add 8 drops of liquid dish detergent to the cool mixture and pour the solution into a spray bottle. Use a funnel to help you with this step.
Spray the English Iv's leaves and stems with your homemade herbicide. Be careful not to inadvertently spray nearby vegetation, such as grass, flowers and plants.