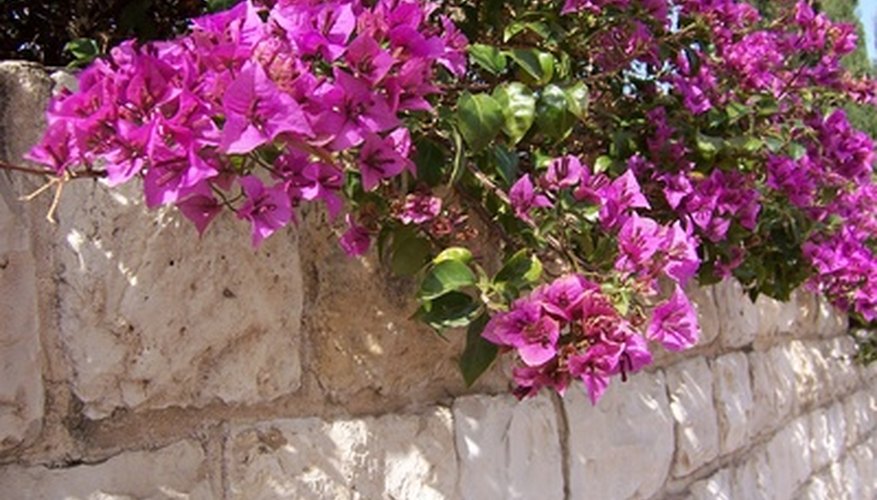 Flowering bougainvilleas were a colorful first addition to the Bath Botanical Gardens, established in 1775 in St. Thomas, Jamaica, and under the supervision of botanist Dr. Thomas Clarke. The gardens were also the first ones developed in the Western Hemisphere, creating important parallel horticultural precedents.
Discovery
Bougainvilleas are native to Brazil and South America. A French explorer and naturalist, Dr. Philibert Commerson or Commercon (1727-1773), discovered the bougainvillea in Rio de Janeiro in 1768. He may have been traveling on a supply ship at the time. His discovery would soon find a name and go on to make a name for itself all over the world.
Naming
In 1766, a ship called La Boudeuse set sail from Nantes on a round-the-world voyage of discovery commissioned by the French government. At the helm was Louis-Antoine de Bougainville (1729-1811), a mathematician and an admiral in the French navy. When La Boudeuse arrived in Rio de Janeiro to rendezvous with the supply ship, the occasion made horticultural history. Commerson's newly discovered plant received a name, bougainvillea, in honor of the admiral. (Some accounts say that Commerson traveled on La Boudeuse.) The French admiral would go on to discover French Polynesia. Today, other places where he traveled are also named for him, including Bougainville Reef.
Documented
In 1789, a documented description of the bougainvillea as "Buginvillea" appeared in the "Genera Plantarium" by A.L. de Jusseau. An amendment to the spelling of the name to the correct version, bougainvillea, appeared in the Index Kewensis in the 1930s.
Distribution of Species
During the 19th century, the bougainvillea spectabilis and the bougainvillea glabra species arrived in Europe, and then subsequently in Australia and other countries.
Bougainvillea Buttiana
Bougainvillea buttiana is a crimson bougainvillea found in Cartagena, Spain. Its name honors its discoverer, Mrs. R.V. Butt, in whose garden it grew. However, it transpired that the plant was a natural hybrid of a variety of bougainvillea glabra and perhaps bougainvillea peruviana, the latter a native of Peru. This plant is known as "orange ice." Its introduction may date back to around 1900 in Trinidad.
Official Records
In the 1980s, botanists officially recorded bougainvillea spectabilis and bougainvillea glabra as separate and distinct species. Creation of natural bougainvillea species resulted when bougainvillea plant species grew together. Horticulturists observed this in places like Africa, India, the Philippines, Australia and North America.
Official Flowers
Today, different species of bougainvillea are the official flowers of the islands of Grenada and of Guam; Lienchiang and Pingtung counties in Taiwan; Ipoh in Malaysia; Tagbilaran in the Philippines; and Camarillo, Laguna Niguel and San Clemente in California.
Resources