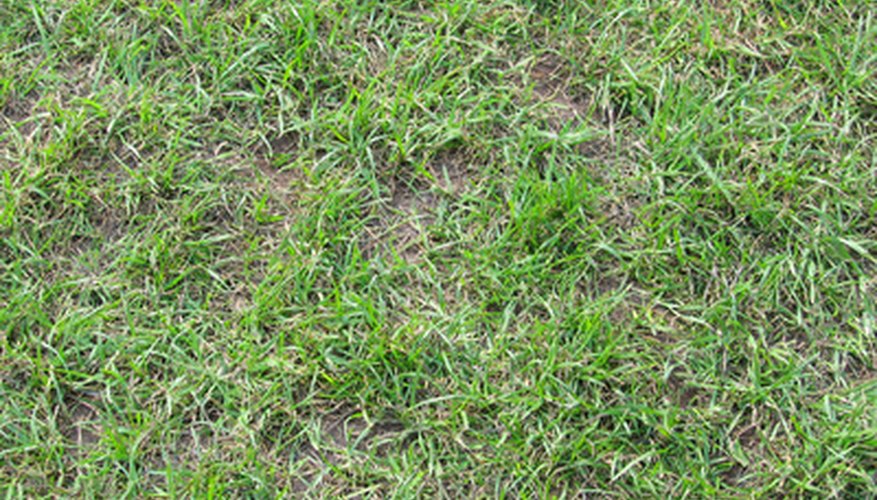 Sahara Bermuda grass was developed from standard Bermuda grass to be far more drought tolerant and hardy. The grass grows greener than regular Bermuda grass and offers a finer blade texture. Sahara grass stands up well to foot traffic and is virtually pest and disease resistant. The grass is commonly grown as a warm-weather lawn grass and in pastures. Sahara grass is easy to grow and maintain. It offers low growth habits which reduces the need for mowing and has a low thatch accumulation. When grown in a pasture Sahara Bermuda grass can produce 2 tons of hay forage annually.
Plant Sahara Bermuda grass in the late spring to early summer. The soil temperature should ideally be 65 to 70 degrees F. There should be no danger of frost or freezing in the region. Sahara Bermuda grass is a warm-weather grass that thrives when the temperate is between 90 to 100 degrees F.
Till the area where you will plant the Sahara Bermuda grass. Remove all weed growth. Plant Sahara Bermuda grass at a ratio of 2 lbs. per 1,000 square feet. If over-seeding, plant at a ratio of 3 lbs. per 1,000 square feet. Place 1/4 inch of soil over the seeds. Roll the soil and seeds lightly with a light lawn roller. Water thoroughly.
Keep the Sahara Bermuda grass moist throughout its early growth. If the grass seed dries out it could possibly die or delay germination. Germination should begin in seven to 10 days after planting. Full coverage is normally attained successfully in 10 weeks.
Mow the grass when it is three weeks old. Only remove 1/3 of an inch off the tip of the grass. Mow Sahara Bermuda grass every three to seven days.
Fertilize once a month during the growing season using 2 lbs. of nitrogen per 1,000 square feet. Run a soil analysis to determine how much phosphorus and potassium is needed if it is lacking in the area. Apply nitrogen when the grass is dry and water thoroughly.
Things You Will Need
Nitrogen fertilizer

Seed spreader

Light lawn roller

Tiller

Lawn mower

Soil test kit
Tip
Sahara Bermuda grass should be planted in a sunny location. The grass does not tolerate shady conditions well.
Warnings
Sahara Bermuda grass should not be planted after August. The grass needs at least 90 days of weather that tops 90 degrees F to thrive and establish.

Sahara Bermuda grass should not be planted late in the season because the grass will probably not be able to accumulate enough nutrients to enter dormancy and sustain itself through the winter.