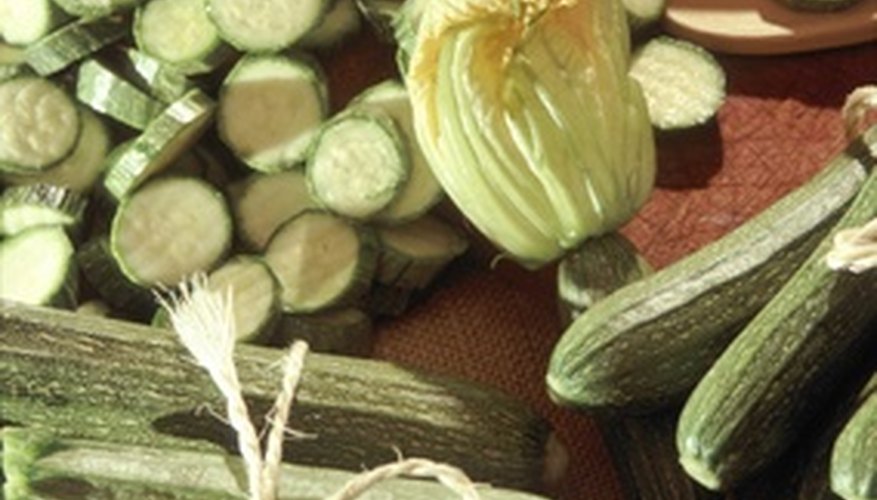 Zucchini squash is a popular vegetable that is used in salads, main dishes, breads and cakes. The zucchini plant is a fast-growing, high-yield producer of the elongated squash. A gardener can enjoy fresh meals and still have a large quantity of the crop to put up for winter use. You can also enjoy zucchini before the squash matures. The blossom of the plant is edible. Zucchini blossoms are enjoyed fresh from the garden in salads or cooked in a variety of recipes. You can pick zucchini blossoms from your plants and still enjoy young squash a few weeks later.
Fill a bowl or tray with water until it is about 2 inches deep. Harvest male blossoms early in the day while they are still fully open on the zucchini plants. Male blossoms have a thinner stem than the thick female ones. Take female blossoms only when you plan to reduce the production of squash. Male flowers are dominant early in the growing season.
Cut the stem about an inch or two from the base of the blossom.
Place the flower stem directly into the bowl or tray of water.
Rinse the flower stems carefully with clean water when you take them indoors. Place the flower stems in a container of ice water if you are storing them for later in the day or week.
Store the flowers in the ice water in your refrigerator for one to two days.