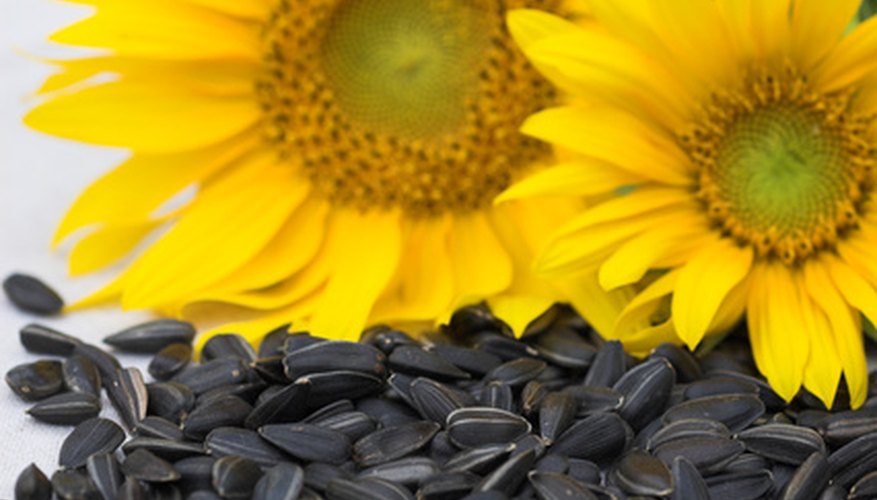 Sunflower seeds are a tasty treat whether you eat them plain or add them to a meal. Each serving is packed full of vitamins and minerals and is lower in calories than most varieties of nuts. If you grow your own sunflowers, it is best to preserve the seeds so they last longer. The nutritional benefits will not change once they are preserved, and any risk of seed germination is eliminated. Once preserved, sunflower seeds can be stored for up to a year.
Harvest the sunflower seeds once they fall freely from the flower. They should come loose by simply shaking the sunflower.
Preheat the oven to 300 degrees.
Lay the sunflower seeds on a baking sheet. Make the layer of seeds as even as possible to ensure all of the seeds cook at the same rate.
Bake the sunflower seeds for 30 to 40 minutes. Stir the seeds every ten minutes to ensure they do not burn.
Remove the seeds once they turn slightly brown and are crispy.
Store the seeds in an airtight container for up to a year.