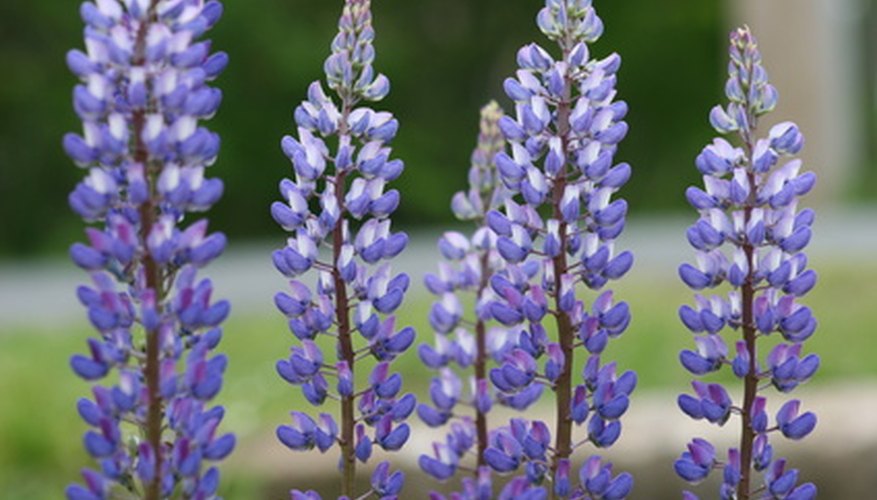 After your spring-blooming, cool-weather-loving annuals begin to fade as summer temperatures climb ever higher, resist the temptation to pull the plants. Most of these spring-blooming annuals will re-bloom in autumn if they are cut back when hot weather arrives. Be sure to mulch them well with several inches of organic mulch and keep them well-watered throughout the hottest summer temperatures. As soon as cooler temperatures prevail and the sun's angle is less intense, these cool-weather-loving flowers will begin to bloom again and put on a good show throughout the autumn months.
Viola
Also called "johnny jump ups," cultivated violas (Viola tricolor) are miniature versions of the more popular pansies that are grown in cool-weather gardens. Like pansies, violas fade and flower production slows when hot summer weather arrives. Cut them back so the remaining plants are about 3 inches high and they will begin blooming again when cooler temperatures arrive in fall.
Snapdragon
The spiky flower stems of snapdragons (Antirrhinum majus) produce bell-shaped blossoms that open from the bottom up along these spiky stems. Snapdragons begin producing fewer flowers when hot weather arrives. Instead of pulling the plants out, shear them off by about half of their current height. New flowers will begin to appear in late summer and early fall.
Lupin
Lupins (Lupins spp.) are grown around the world as a food crop, but many varieties are more suitable as ornamentals. Annual lupins are also called "Texas bluebonnets" and are the state flower of Texas. Another cool-weather-loving plant, lupins bloom in late spring and begin to fade as midsummer approaches. Cut them back to about 6 inches high when you notice them producing fewer flowers. Lupins will virtually "rest" for the hot summer months and resume growth and flowering when cooler autumn temperatures arrive.