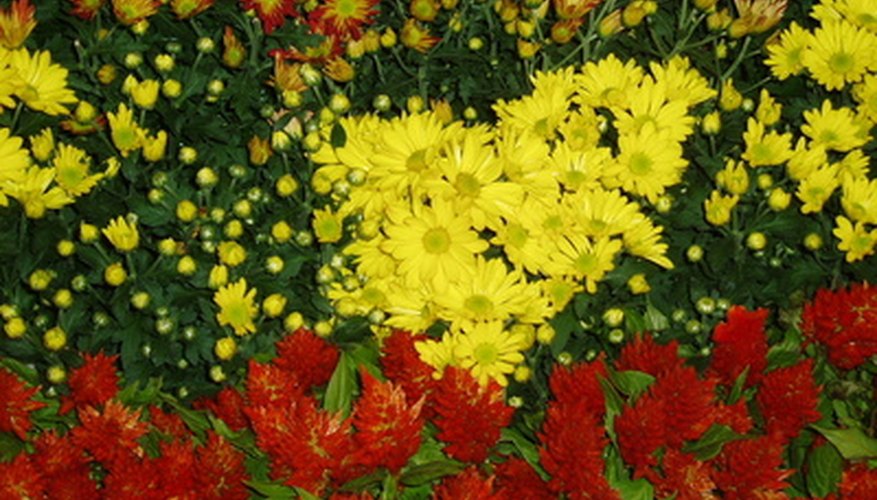 Transform flowers from your garden into crushed flower beads and enjoy the colors from the blossoms all year long. Crushed flower beads are also a way to memorialize flowers left over from a sentimental arrangement. You can crush and blend the flower petals into a papery paste that you can then shape into any style of bead you like. String these colorful creations into jewelry and other personal accessories or use them to embellish items for your home.
Add two cups of flower petals to the blender. Do not add brown or wilted flower petals. Add 1/4 cup of water to the blender. Blend the flower petals and the water together on a chop setting until you have a thin paste. Pour the paste into a bowl.
Blot the crushed flower paste with paper towels to remove excess liquid. Coat your hands with oil. Vegetable or scented oil work equally well; the goal is to have a release agent on your hands before you work with the flower paste.
Spoon a small amount of crushed flower paste from the bowl into your palm. Roll the paste into a ball, squeezing the excess water from the paste as necessary. Shape the paste into any style of bead that you like, but make the paste bead larger than the desired size of the finished bead. The paste will shrink as it dries.
Insert a 2-inch headpin through the center of the bead. Stick the beaded headpin into a block of floral foam and leave it for several days to dry.
Repeat Steps 3 and 4 to make as many beads as you can from the crushed flower paste.
Remove the beads from the headpins and let them sit for two additional days to dry completely.
Reinsert the beads onto the headpins. Coat each one with a thin layer of decoupage medium. Place the headpins back into the floral foam and allow the decoupage medium to dry before stringing the beads into jewelry or home décor designs.