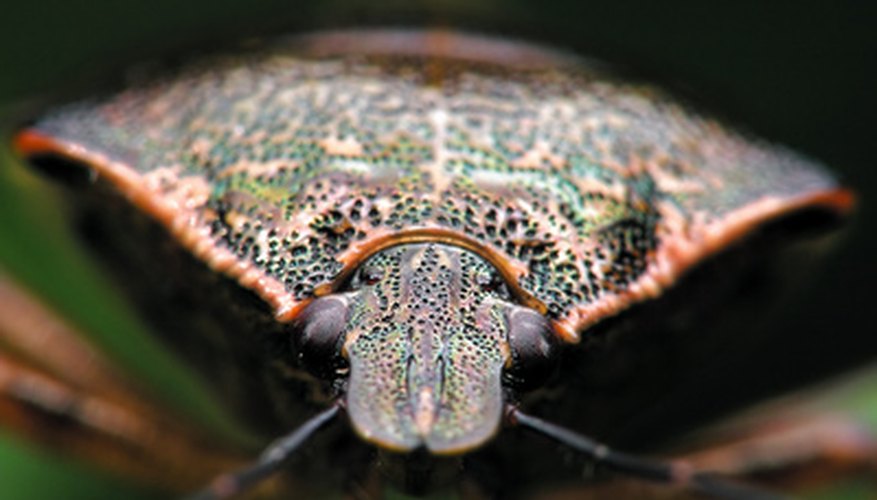 Make your own cheap and easy organic insecticide from harmless products already stocked in your kitchen. Everyday vegetable and mineral oils are powerful ingredients when used to formulate homemade insecticides. The process is simple. Soap acts as a surfactant, causing the solution it's mixed with to become stickier. It improves the mixture's ability to adhere to other materials. Water serves to facilitate ease of application. Then the oil finishes off your victims by suffocating them.
Pour 2 cups of vegetable or mineral oil into the blender.
Add ½ cup dishwashing liquid. Mix on the lowest speed to avoid producing excessive lather. Blend thoroughly.
Store the organic insecticidal concentrate in an airtight container in a cool, dark spot indefinitely.
Combine 1 tbsp. of concentrate with 1 qt. of water in a sprayer. Apply directly to any insects that you see. Coat all of the plant's foliage and stems thoroughly.
Reapply as needed, particularly following rainfall.