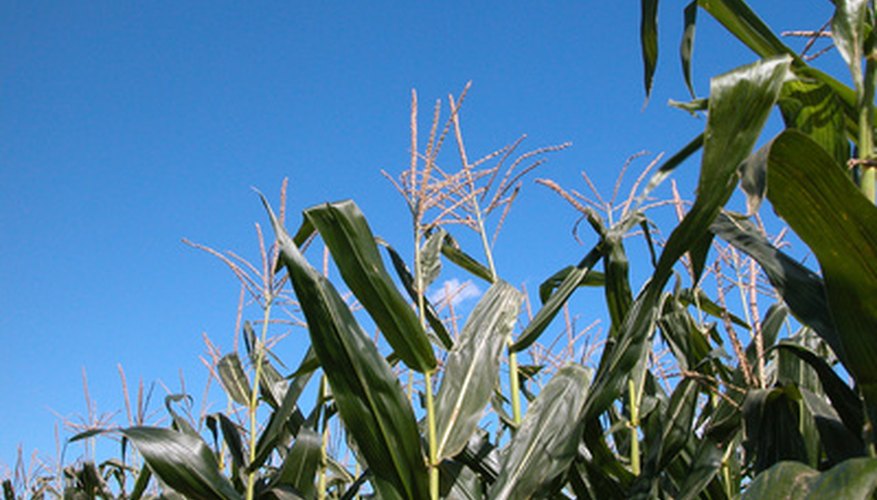 Sweet corn can be planted in the garden after the last frost or when the soil temperature is at least 55 degrees Fahrenheit. Choose a fast-growing variety, like Earlivee, for early harvest in about 58 days. If you are looking for sweet corn suitable for canning, try a variety like Jubilee that is ready for harvest in about 82 days. Fast-growing varieties have shorter ears (about 7 inches long) and fewer rows (14) than slow-growing varieties that produce an ear of corn about 8 inches long and with 16 to 20 rows. Lay plastic mulch on the ground before planting to retard weed development.
Select a sunny location that drains well. Dig the soil down to a depth of about 8 inches. Break up clumps.
Apply 2 to 4 inches of organic matter, like compost or leaf mold, if desired. Use a rake to level the soil as you work in the organic matter.
Water the area before applying the plastic mulch.
Lay the plastic mulch and secure it according to the manufacturer's instructions, which may include weighing down, pinning or burying one end of the roll and then unrolling the plastic to reach the end of the row. Secure the opposite end and the sides. Use soil to hold the plastic down.
Cut holes 4 inches in diameter every foot in a row. Leave 3 feet between rows.
Push the corn kernel about 1 inch into the soil and then push the top to cover the seed.
Water as needed. Plastic mulch will retain moisture, but the corn will still need to be watered occasionally, particularly after the corn tassels appear. A soaker hose laid in serpentine fashion at the base of the corn stalks (left side of first corn stalk, right side of second, left side of the third stalk) can direct water into the openings in the plastic.