Flowers added around the roses in your garden can fill empty spaces and attract beneficial insects and birds. Before buying flowers, decide on a color scheme. You might choose flower colors that are the same color as your rose but in different shades for a monochromatic appearance. Look toward the color wheel for inspiration and try choosing flower colors that are adjacent, complementary or triadic color companions to your roses.
Annuals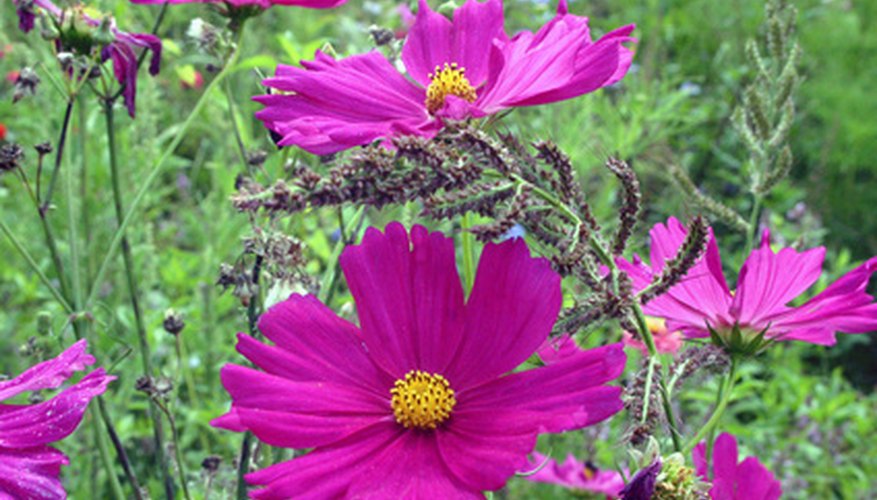 Planting annuals is a cost-effective way to experiment with colors. Low flowers like wave petunia or nasturtium can make a nice border. For mid-height, try impatiens or zinnia. Cosmos and celosia can reach heights of 3 to 4 feet.
Perennials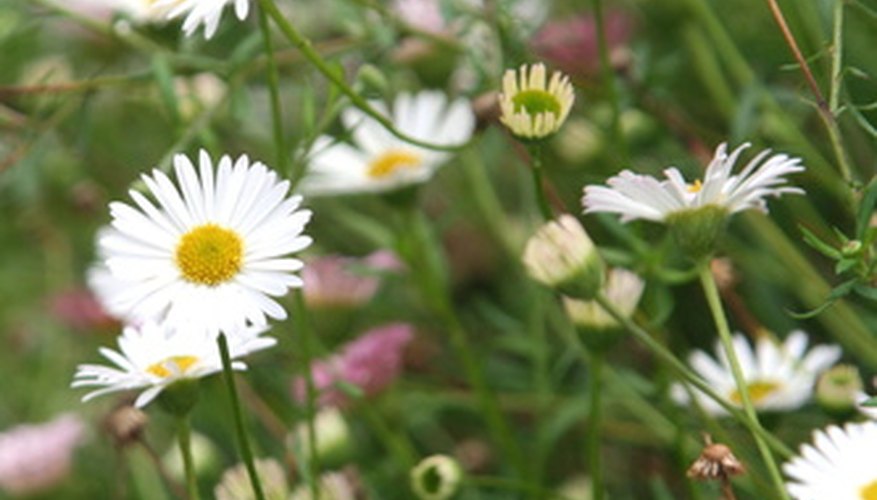 Available in white and pastel shades, perennials will return every year. Coreopsis or alyssum at about 12 inches tall can be used to create a border. Daisies, baby's breath and columbine grow to18 to 30 inches tall. Foxglove and coneflower can reach 3 to 5 feet in height. Though the blooms are barely noticeable, dusty miller's gray foliage contrasts well with roses of any color.
Herbs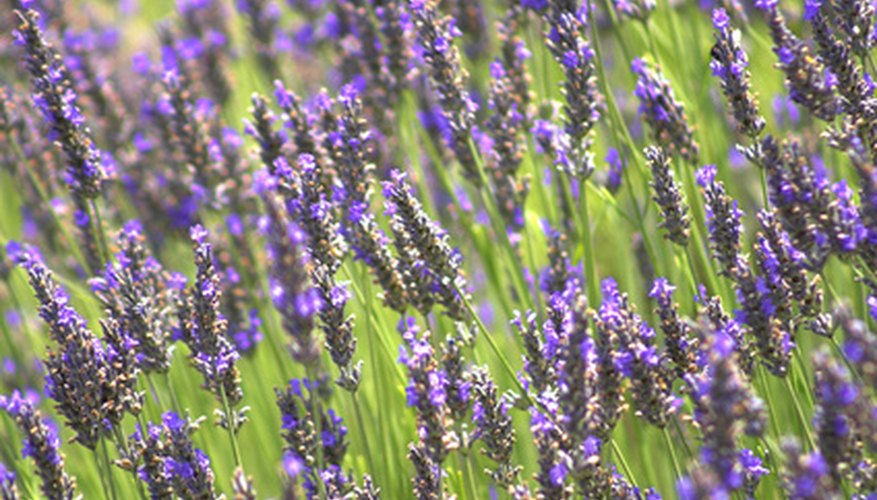 Herbs offer pretty blooms and household uses. Chives grow to about 12 inches tall and produce pink or lavender blooms. Fragrant lavender is best used near lightly or unscented roses to eliminate competition for fragrance. Rue and yarrow grow to about 2 feet in height.
References