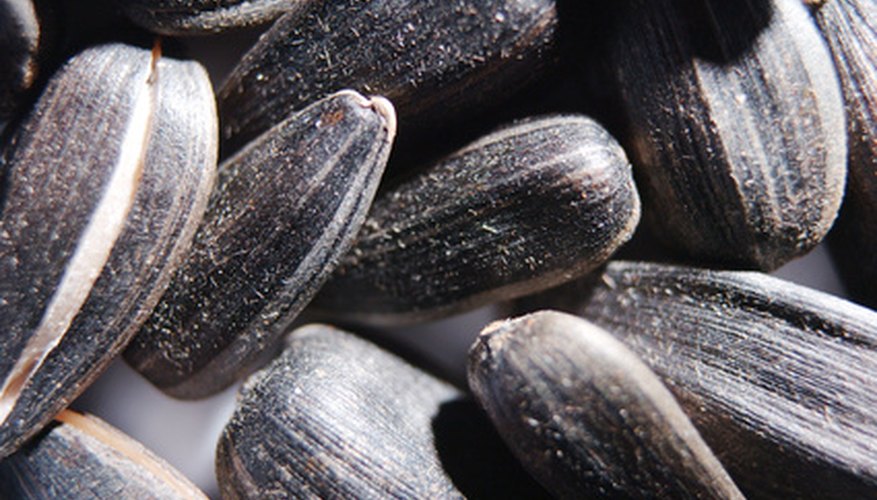 One of the most glorious sights of summer is a radiant sunflower. While they may be attractive to look at, sunflowers are more than garden decorations. They produce seed that is enjoyed by neighborhood birds and squirrels; however, you can make a tasty treat of salty sunflower seed for yourself using dried sunflower heads.
Place the dried sunflower head over a paper bag, and run your fingers over the seeds. This will loosen the seeds and send them into the bag.
Place the seeds in a colander and rinse them under cool water. Separate the seeds from empty shells or plant product.
Put two quarts of water, 1/2 cup of salt, and one cup of sunflower seeds into a saucepan and bring to a boil. Allow to boil for one minute, then reduce the heat to a simmer and let simmer for 90 minutes.
Pour the mixture back into the colander when done simmering, and allow the water to drain off the seeds. Do not rinse the seeds.
Lay the seeds out on paper toweling to dry. In the meantime, turn on your oven and preheat it to 325 degrees.
Spread the now dry seeds out into one layer on a cookie sheet, and bake in the oven for 30 minutes, stirring every 10 minutes with a wooden spoon.
Remove the seeds after 30 minutes, and allow them to cool on the cookie sheet. Store in an airtight container.