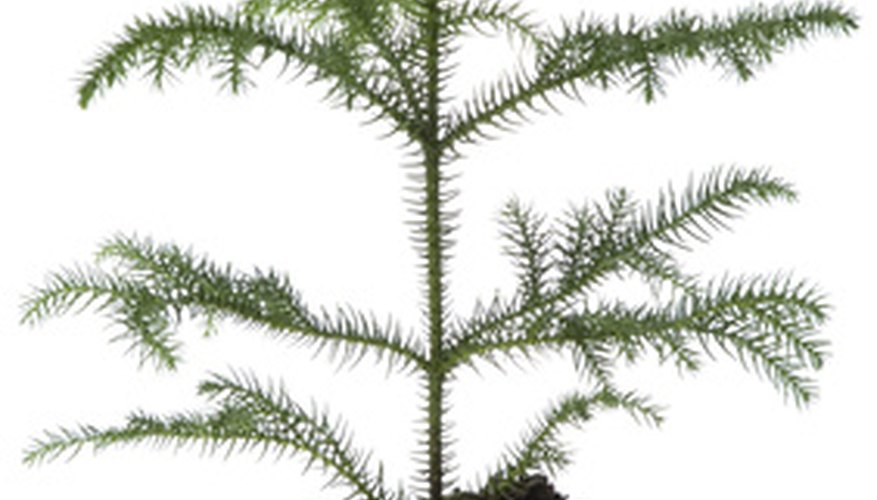 Mold usually occurs in the top layer of soil of indoor potted plants, and comes from too much watering or retained moisture. Instead of getting mold out of existing soil, it's best to re-pot the plant and discard the molded soil. Potted plants are somewhat more likely to be afflicted by mold, since mistakes in care can lead to too-wet soil more easily than in the natural environment of a yard or garden.
Clean up any fallen debris. If you have just one or two spots of mold, it's probably from fallen plant leaves that are decaying and attracting the mold. Remove any debris, and disturb the top layer of soil with a fork or hand cultivator.
Prepare a new pot. Scatter a layer of pebbles or gravel on the bottom of a plant pot that has plenty of drainage holes on the bottom. This will keep the new soil from becoming too wet. Fill the container with fresh potting soil, leaving a hole for the plant.
Carefully use a trowel to dig up the plant without cutting its roots, and transfer it to the new pot. Don't bring any moldy soil with the plant; if any clings to it, scrape it off and dispose of it.
Water thoroughly to encourage the plant to re-root in its new soil. Let the soil dry completely before watering again; remember: over-watering was likely what caused the mold problem in the first place.
Find a good place for the plant. Avoid high-humidity locations like the bathroom, which contributes to mold growth. A location with the plant's sun requirements and good air circulation is best, as light, heat and good air movement will keep any mold from re-forming.