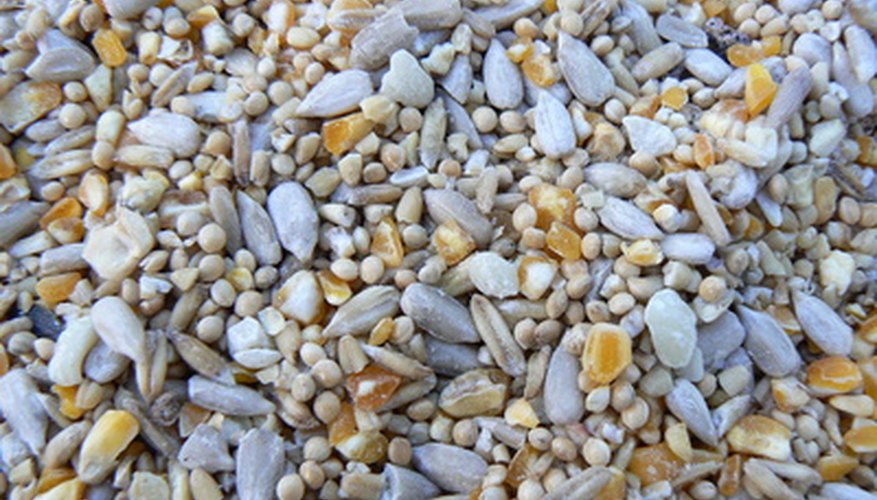 Anybody who loves to watch birds should have at least one bird feeder in the yard. A bird feeder ensures that birds will flock to your yard throughout the warm summer months. However, bird seeds can be quite a nuisance. Like all other seeds, they will germinate and grow if they fall to the ground. To easily prevent this, sterilize the seeds. The most efficient way is to bake them at a low temperature. With this method, the quality of the seeds remains the same, but there is no risk of them sprouting into unwanted weeds.
Set the oven to 300 degrees Fahrenheit. A low baking temperature is best as it reduces the chance of burning the seeds.
Cover the bottom of a baking sheet with parchment paper.
Put the bird seed on the baking sheet in an even layer.
Bake the bird seed for 30 minutes. Remove the seeds from the oven and let them cool before you put them in the bird feeder.
Things You Will Need
Oven

Baking sheet

Parchment paper
Tip
Bird seed can also be cooked in a microwave on high heat for five minutes.
References