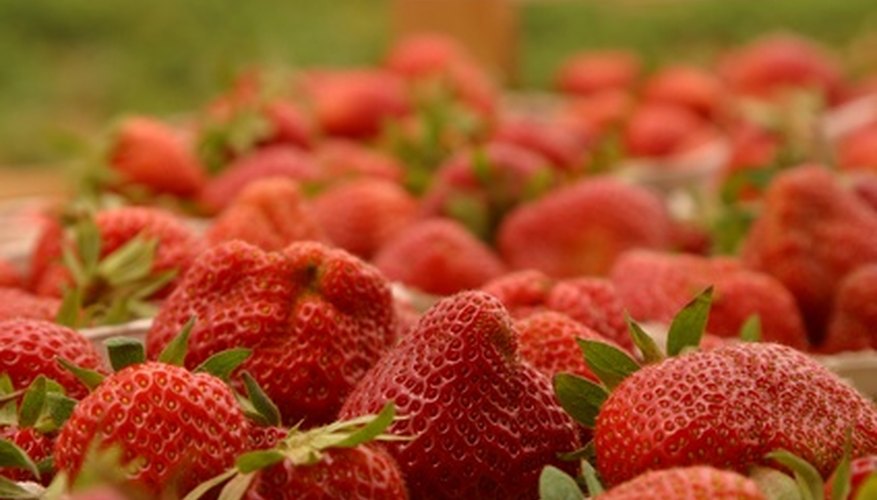 Strawberry plants should be planted in full sun and need about an inch of water weekly. June-bearing, day-neutral and ever-bearing strawberry plants are available in each growing region of the country. As with all garden plants, strawberries can be affected by disease and pests. Yellow leaves are a sign of potential problems with your strawberries.
June Yellows or Leaf Variegation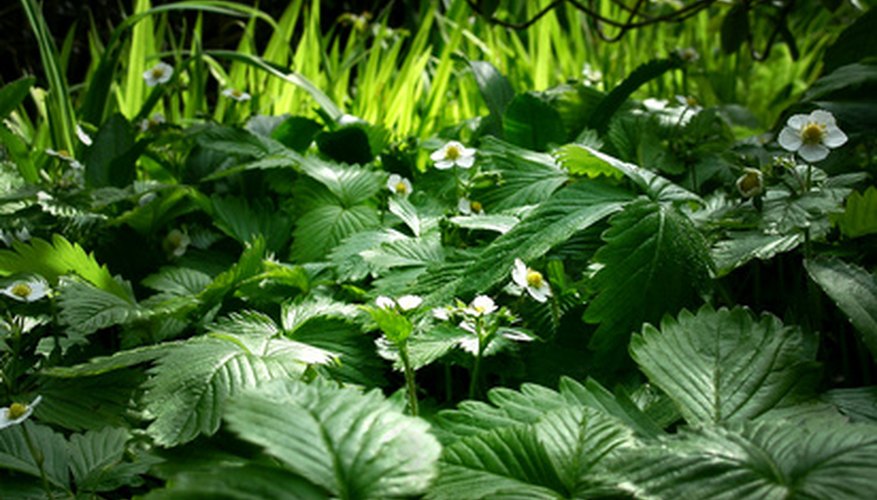 Slight symptoms, starting with puckering and distortion on new emerging leaves, can occur during the first year. A white streak will appear causing a variegation of color on the normally green leaves. Cupping of the growing leaves along with crinkling and stunting will be strong symptoms even though there is a good yield of fruit for the season. The next season you will see that the leaves are yellow in the margins and markedly stunted. The fruit yield will dwindle and the plants will be stunted. Aphids carry the virus June Yellows or Leaf Variegation infection from a tainted strawberry bed to a healthy one. There is no cure for this devastating strawberry virus. Plants should be removed and destroyed to protect other plants in the garden.
Root-Knot Nematodes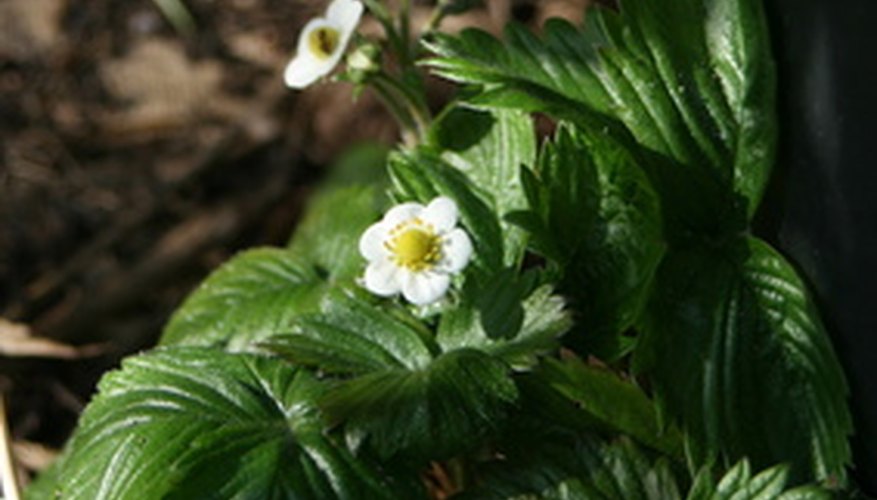 Yellowing leaves with a marked crop reduction is a possible sign of Root-Knot. Parasitic nematodes are 1/64 to 1/16 inch long and are small, round worms. The Root-Knot nematode causes knots to form in the roots of your strawberry plants.A nematode infestation can only be determined by tests in a laboratory. Nematodes must be eradicated with soil fumigation. Rotate your new strawberry crop to a new section in your garden or on the property.
Significance
Yellow leaves showing up in a strawberry patch are an important sign of potential problems. You can lose productivity of your berry crop or your entire investment. You should never propagate from an infected or questionable strawberry plant. When buying plants for your strawberry bed be sure to look them over thoroughly as you do not want to bring an diseased plant or pest to your garden.
Effects
The June Yellows or Leaf Variegation can cause great damage to your strawberry crop. In 1996 the Illinois strawberry cultivars known as Vermilion and Dixieland were nearly extinct due to variegation.
Prevention/Solution
Buy your strawberry plants from a reputable grower. Your best source should be found in your own state. The strawberries will have been field tested for growing conditions that you experience in your region and hardiness zone. A retail plant source in your region will have readily available information about the hardiness and disease resistance of the varieties of strawberry plants they sell.