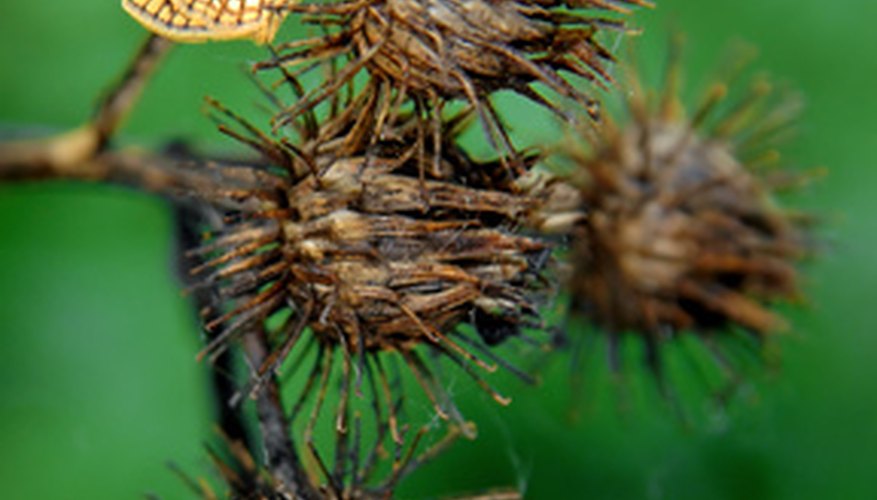 Common burdock grows in untilled areas or ditches across the U.S. It may invade pastures or backyards. This biennial develops a rosette of leaves in the first year and grows to 3 to 4 feet in height the second year. After blooming, it forms prickly brown burrs that cling to fur (or clothing) and are deposited in new areas where the seeds sprout and grow into new plants. The key to controlling burdocks is to treat them before the second year's growth appears.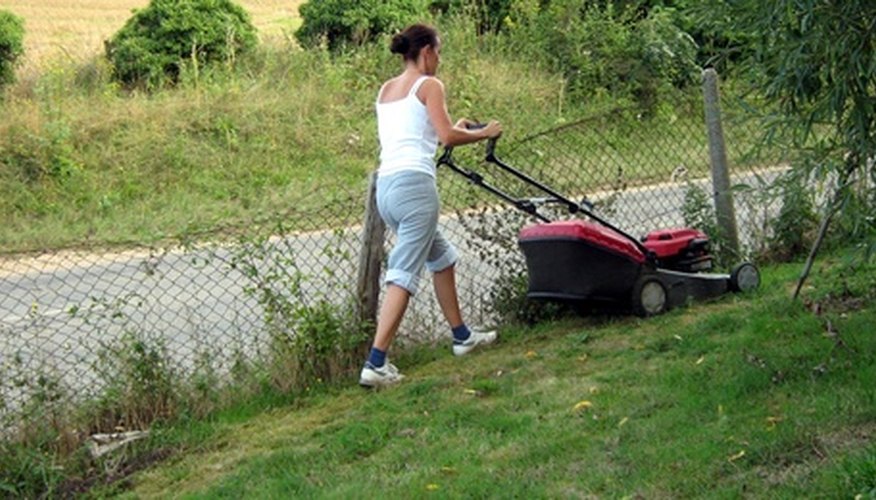 Mow or cut young burdock plants in the first year of growth. Keeping the foliage from growing prevents the development of a large taproot necessary for over-wintering and prevents blooming and setting of seed. Mowing late in the fall provides good control of first year plants, as the root does not have the energy reserves to regrow in the spring.
Manually remove or destroy roots. Till the soil, if possible, to keep burdock at bay. Tilling destroys roots, eliminating the risk of plants regrowing later in the season. Digging large roots by hand to control isolated plants is an option best performed in early spring when the soil is moist. Roots can often be pulled from the soil at this time, once the top of the taproot has been exposed with a garden shovel.
Treat mature burdock plants that resist your efforts with an herbicide to kill the plant and prevent returns. Products with 2,4-D; 2,4-DB; MCPA and dicamba provide control for burdock. Look for an herbicide that penetrates the root and follow application instructions closely.