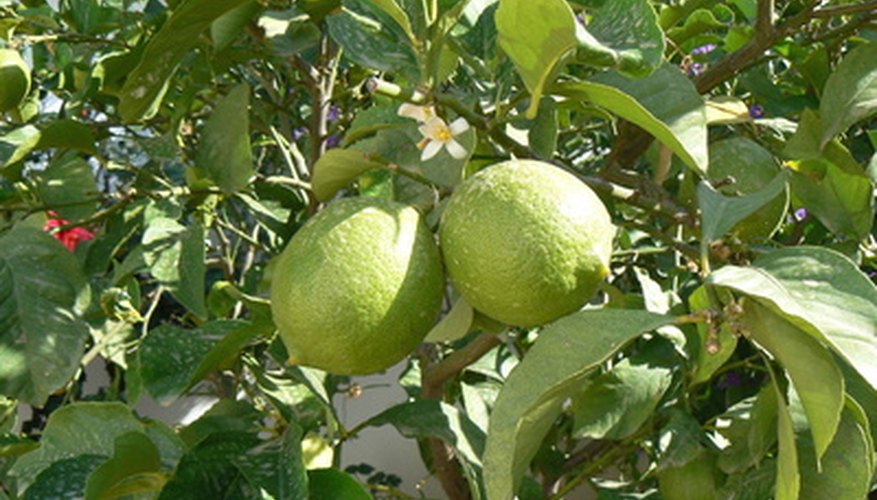 Ornamental trees add beauty to any landscape. They are usually small trees that feature either fragrant blossoms, such as ornamental fruit trees, or colorful foliage. Potted ornamental trees have the added benefit of being portable. Place your outdoor potted tree on your deck, or flank your front door with two ornamental trees. Not all trees can thrive in pots, so make sure you choose a variety that can be cultivated in a container.
Rose of Sharon (Hibiscus syriacus)
Many varieties of hibiscus can be grown as trees, but the rose of sharon is known to be one of the easiest to cultivate. A rose only in name, the Hibiscus syriacus is actually a tropical hibiscus that should be moved indoors once cool weather arrives, which is why many home gardeners often plant it in containers. The rose of sharon is a prolific bloomer and will reward you with fragrant flowers all summer long as long as it is exposed to full sun.
Japanese Maple (Acer palmatum)
These trees are deceptively fragile looking, with thin, graceful branches and slender leaves. In reality, the Japanese maple is a hardy tree, able to grow in different types of soil and resistant to many pests and diseases. In fact, the hardy nature and slow growth of the tree are what make it perfect for containers. In addition, the foliage is quite beautiful, ranging from bright red to deep purple. The Japanese maple prefers morning sun and afternoon shade.
Meyer Lemon Tree (Citrus × meyeri)
Citrus trees are often grown in containers so that they can be moved to a warm location if there is any danger of frost. In addition, citrus trees are not only beautiful, but can provide home gardeners with delicious fruit. Meyer lemons are sweet and can be eaten raw or used in recipes. The tree's fragrant, white and purple flowers are highly attractive against the dark green leaves as well. The tree is hardy and requires only minimum care.
Korean Fir (Abies koreana)
Many coniferous trees can be grown in containers, especially the dwarf varieties. The Korean fir, however, is more popularly grown in pots than many other evergreens for a couple of reasons. One reason is that, although there are dwarf versions of the tree, standard trees are also small, which means any Korean fir can be grown in a pot. Secondly, even young trees produce prolific cones, making these trees highly ornamental. Finally, they grow very well in cool climates, which means these trees can be left outside in their containers to overwinter.