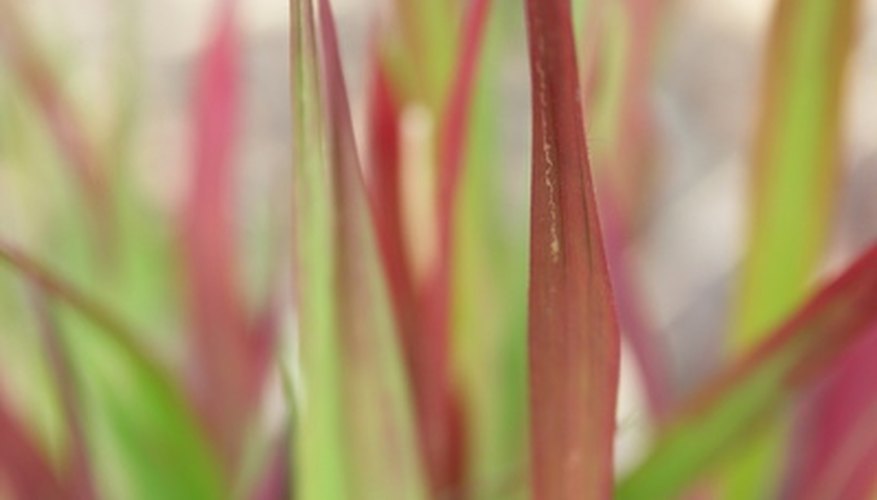 While many ground covers are attractive additions to landscapes, if you are unfortunate enough to encounter invasive ground covers in your growing areas, you may face challenges in eradicating it. Japanese grass is an example of an invasive ground cover that often spreads and chokes out other native plants you may have growing. Kill Japanese grass when it threatens your landscape by pulling it manually or applying chemical herbicides.
Cut back the Japanese grass with a weed whacker to interrupt the growing process. Because Japanese grass is not perennial, if you cut it back to the soil level in the late summer, you may succeed in killing the plant permanently without any other steps necessary.
Apply Glyphosate to the Japanese grass on a sunny and warm day in late summer. Choose a day with calm winds so the Glyphosate does not drift to other planting areas. Cut back the Japanese grass to just above the ground level with the weed whacker or pruning shears, and thoroughly saturate the growing area with the Glyphosate spray.
Pull the Japanese grass up from the soil while wearing gardening gloves. Pull the plants up from the soil by grasping them at the crown. Place the pulled plants directly into the garbage bag to dispose of them. Continue to pull the Japanese grass as you find it throughout the remainder of the growing season.