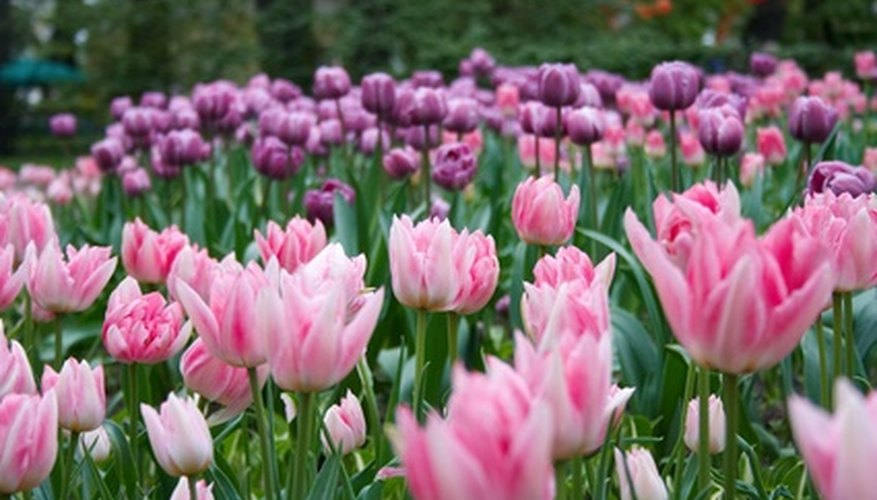 Bulbs are beautiful and an easy way to add color to your garden. You should decide whether you want an all bulb garden or you want to plant bulbs in among other perennials and annuals. Bulbs bloom at certain times so you will have a very good idea of when your garden will flower. If you mix them in with other flowers, you can enjoy different blooms at different times.
Bulbs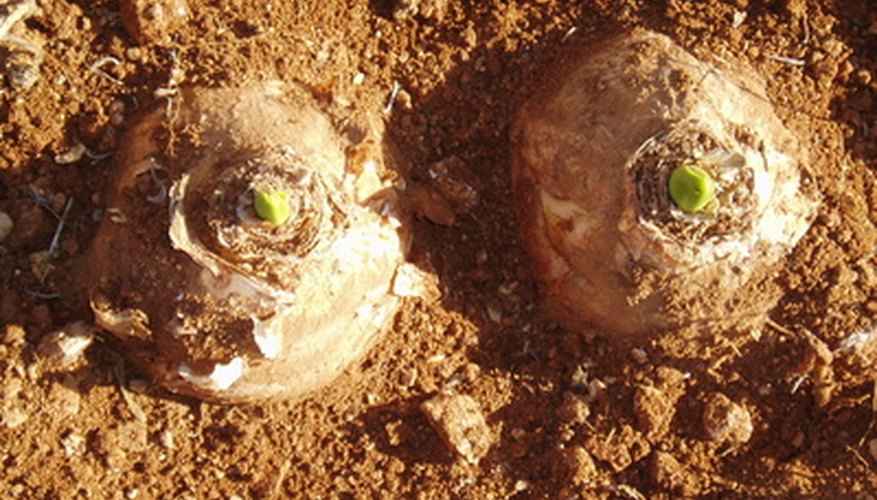 A bulb is a plant that stores its entire life cycle in an underground structure. There are several types of these structures; true bulbs, corms, tubers, tuberous roots and rhizomes. Considerations for choosing bulbs should include; quality, location, light, and quantity. Always buy the bulbs that are healthy, firm, and large in size. Bulbs need a well drained location. Also consider flowering time and size. Taller varieties should be placed in the back. There are several ways to plant bulbs according to quantities. Mass planting can mean planting hundreds of bulbs to fill a space. The more popular method is to group bulbs six or more together. Make sure they are properly spaced to give good visual effect.
Spring Blooming Bulbs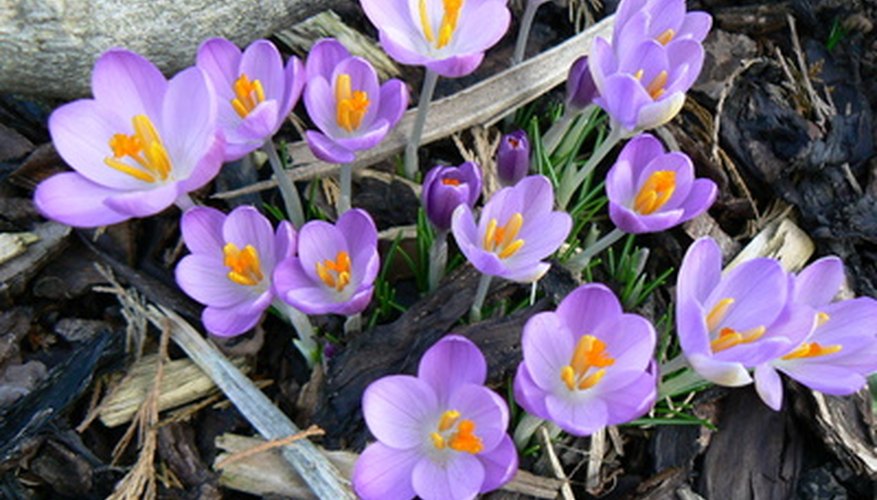 Bulbs that bloom in the spring are planted in the fall. Early bloomers include crocus, daffodils, hyacinths, and tulips. Ideally the planning for these bulbs should take place before planting time. Crocuses are very small and close to the ground. They should be planted where they will be visible. Daffodils and tulips that are taller and bloom later and can planted farther across the garden. Ideally, plant hyacinths and other fragrant bulbs near walkways or under windows where you can enjoy their fragrance. Sunlight is important depending on the bulb. Make sure if they need sunlight to choose a location that won't end up shady once leaves appear.
Summer Blooming Bulbs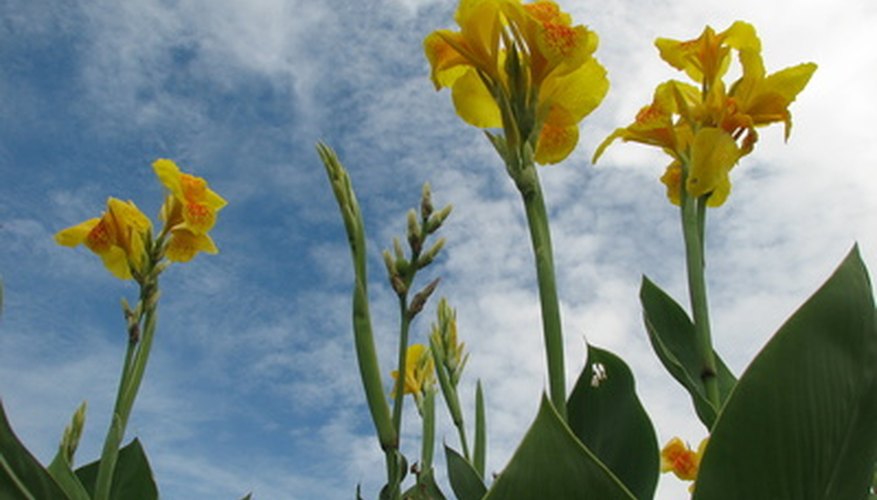 Summer bulbs usually bloom from June throughout the summer. Some of the more common summer bulbs include varieties of lilies, iris, crocosmia, the tropical canna lily. The common lilies like the sun and are taller so plant towards the back of a garden. Crocosmias are known for their brilliant late summer and early fall blossoms. Canna lilies are tropical bulbs that can be used in non tropical areas as container plants or in gardens. There are a few species that can tolerate winter hardiness zones. Some species can grow very tall so plant in a good semi shady spot in the back of your garden
Considerations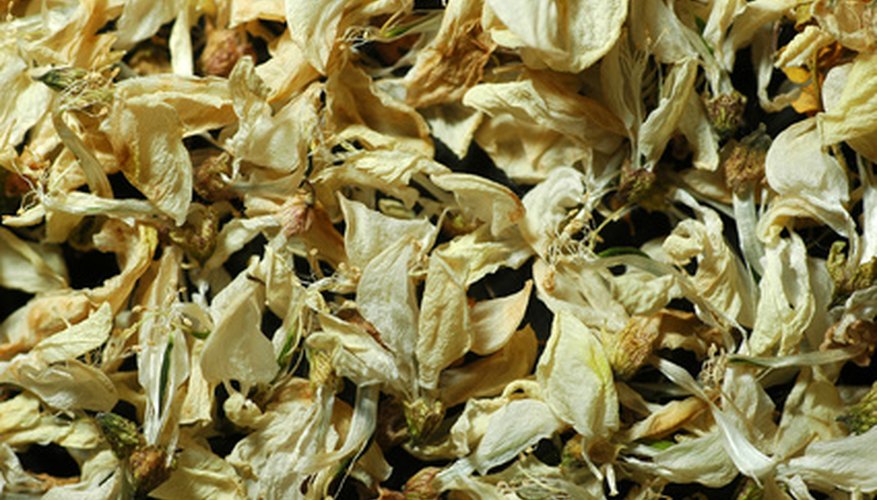 After the blooms are spent, there will be dying greenery. The leaves and stems that remain collect nutrients for the bulbs to bloom next year. Just let the foliage lie where it dies and once it is yellow or brown, cut it off as close to the ground with gardening shears.
Winterization
Water frequently but don't over fertilize. If the bulb won't survive the winter, don't dig it up until it becomes dormant. Careful storage of bulbs over the winter will ensure they will bloom again the following season. If necessary, you can hang them in onion bags in about 55 degrees F.