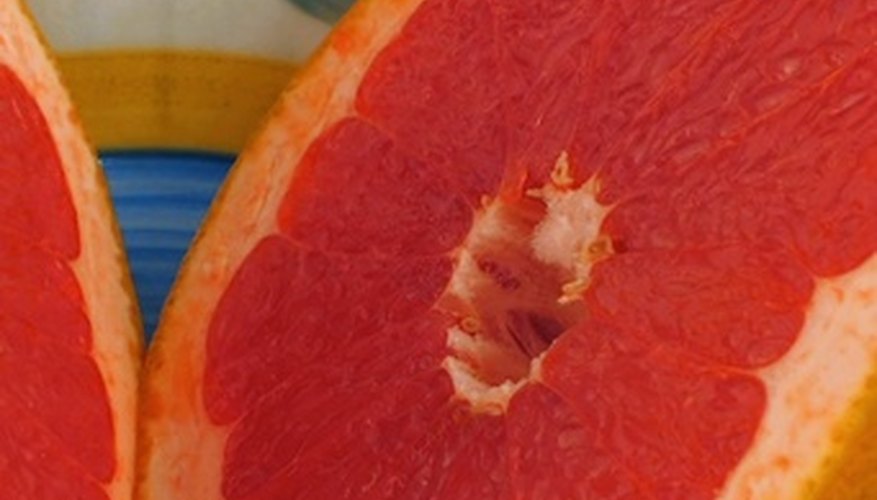 For more than 150 years, citrus trees and Florida, both in tradition and terms of the economy, have been linked together. With Florida producing approximately 75 percent of the country's citrus harvest each year, it is valuable not only to the backyard grower, but also the commercial citrus fruit grower. Florida citrus trees are known for their abundant harvests, and production of fruit with a very sweet taste.
Geography
A number of factors work together to make Florida one of the most productive areas in the world for citrus trees. Citrus typically requires a well-drained, sandy soil and a pH level of between 5.5 and 6.5. Further, it also requires sunny weather with temperatures that generally stay above freezing but also provide a slight chill just prior to harvest to produce an extra sweet flavor. Though each year is different, Florida delivers these conditions more often than not.
History
Though it may seem that Florida and citrus trees were made for each other, they are not native plants to the area. Rather, citrus trees were introduced to the New World by Christopher Columbus. It is widely believed that the first citrus trees in Florida were planted by early Spanish explorers, perhaps even Juan Ponce de Leon, who is credited with discovering Florida.
Types
Citrus trees in Florida have evolved from those early pioneer days to the burgeoning industry that is now in place. Different varieties include the orange, tangerine, tangelo, grapefruit, lemon and lime, just to name a few. These may also have various subspecies. The orange, for example, includes the navel, temple and Valencia, among others.
Function
The citrus trees in Florida produce fruit for basically two purposes, eating and juicing. In fact, Florida produces 40 percent of the world's orange juice. Some species of orange make better oranges for eating, whereas others are considered juice oranges. The pineapple orange and Valencia orange are both popular for juicing.
Problems
Though the Florida climate is generally favorable for citrus trees, there are always some dangers. A cold snap, especially a longer one, can kill trees or at least ruin a year's harvest. Pests such as the Mediterranean fruit fly can also kill trees or cause hundreds to be burned at a time. Citrus trees can also fail prey to fungal infections, though these can generally be controlled with an anti-fungal treatment.
Benefits
Florida has a number of key vitamins and minerals, essential to a well-balanced diet. Vitamin C, which helps bolster the immune system, is present in large quantities, with one fruit generally providing more than the daily recommended allowance. Potassium, calcium, vitamin B6 and other minerals are also present in citrus fruits. Further, each fruit is often less than 100 calories.