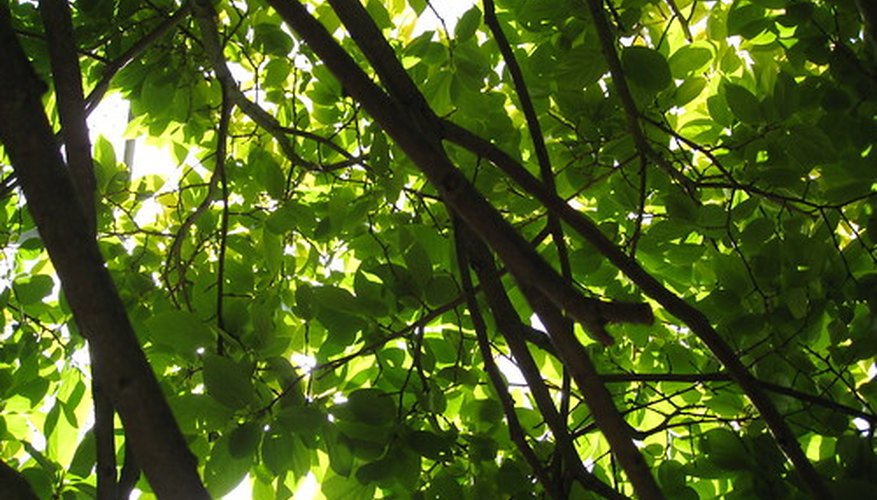 Becoming a large shrub or small tree, tree lilac (Syringa reticulata) attains a maximum height of 20 to 30 feet and canopy width of 15 to 20 feet. Cold hardy and tolerant of poor soils, this plant is loved for its summertime display of creamy white flowers atop his foliage. These blooms attract bees and butterflies and have a musky fragrance that may remind some of freshly cut grass. It is a low maintenance garden plant.
Origins
The lilac tree is native to extreme eastern Asia. There are three distinct subspecies of lilac tree (Syringa reticulata). The Japanese lilac tree is native only to Japan; the Amur lilac tree is native to the Korean Peninsula and adjacent parts of Siberia; and the Pekin or Chinese lilac tree is native to central and northern China.
Hardiness
The lilac tree is a resilient and tough plant, tolerating poor soil, drought, summer heat and bitter winter cold. It is universally considered hardy in USDA Plant Hardiness Zones 3 through 8. However, long hot summers of Zones 7 and 8 may deteriorate the quality of foliage. In western North America, lilac trees are best suited to zones A2 and A3 in Alaska and zones 1 through 9 and 14, 15 and 16 elsewhere.
Ornamental Features
From a casual viewpoint and untrained eye, there is no physical difference between the three subspecies in leaf, form or flower. Overall, the leaves are dark green and do not change color in autumn before they drop away. Fluffy clusters of white, cream or ivory flowers appear on branch tips in early summer. The smooth, gray-brown bark has a satiny sheen with horizontal rows of small bark pores.
Culture
Plant lilac trees where they will receive at least eight hours of direct daily sunlight. It is best to plant in moist, fertile and well-draining soil, but the trees also tolerates slightly drier, gravelly soils that fall in the pH range of 5.0 to 7.5.
Diseases/Pests
In humid summer temperatures, lilac trees are susceptible to stem borers, scale, and powdery mildew. Water the tree during seasonal droughts and fertilize the root zone with annual scatterings of compost and organic mulch to encourage a healthier plant.