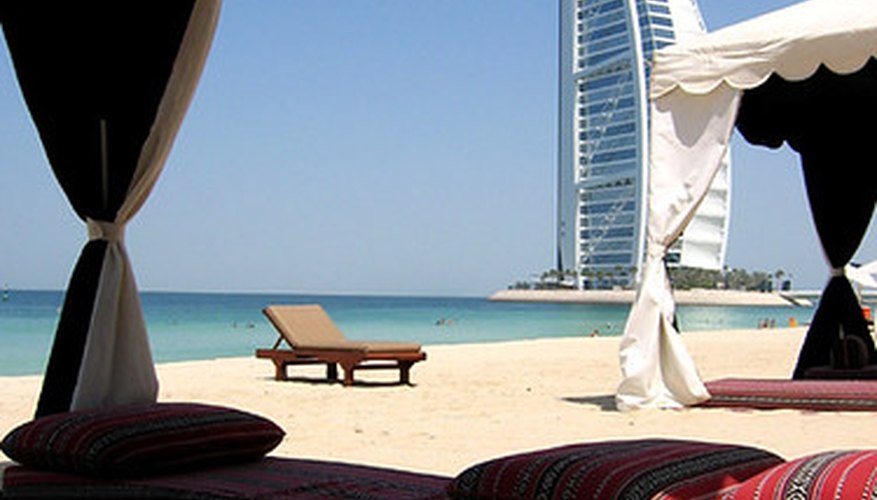 Dubai plans aquatic and multi-tiered hydroponic farms for model cities in the first decades of the 21st century. Dubai is one among seven members of the United Arab Emirates, a federation of absolute sheikdoms the size of Maine located on the Strait of Hormuz at the southern end of the Persian Gulf. The total UAE population in July 2009 was 4.7 million, with 78% urban. Less than 1% of UAE land is arable and 1.5% of labor works in agriculture.
Emirates Hydroponics Farms
UAE imports 90% of its food. Government responded to increased demand by purchasing farmland abroad, including 100,000 acres in Pakistan and 70,000 in Sudan. In 2005, an experimental farm following the Dutch model of greenhouse hydroponics opened under European managers at Al Bahia, between Dubai and Abu Dhabi. In 2008, they began marketing as Emirates Hydroponics Farms. Safety monitoring on-site follows protocols of the US Food and Drug Administration's Bacteriological Analytical Manual. In 2009, greenhouse space reached 10,000 m2 (2.47 acres).
Water
Emirate Hydroponics Farms optimizes water regimens for each crop and recycles 90% of water. Growing media include recyclable "rock wool" cubes (melted and spun basalt) in troughs multi-tiered up to 10 stacks. Conservation allows 1 kilogram (2.2 pounds) of lettuce to be produced with 10 gallons of water, whereas conventional desert irrigation requires 320 gallons. Dubai consumes 132 gallons per capita daily, compared to USA at 78, Germany at 34 and World Health Organization's 6.6 gallon recommended minimum. Irrigation accounts for 50% of Dubai's water consumption, making irrigation a key factor driving inflation.
Eco-Architecture
Dubai is investing in eco-architecture, a program of self-sustained model cities. Their Vertical Village folds residential and hotel facilities into an entertainment complex designed to minimize solar gain (interior heat build-up) and maximize solar energy production. Vertical Village is part of the Dubai Chamber of Commerce "Food City" development planned by Green Concepts Landscape Architects of Dubai. The project targets wholesale food merchants and will include aquatic farms, cultivation on floating media in high temperatures developed at University of Arizona.
Food Exports
Some hydroponic farms in the UAE are already producing for export. Mirak operates 200 acres of hydroponic greenhouses producing 3500 tonnes (3858 tons) of strawberries, lettuce, peppers, tomatoes and roses annually. More than 65% of production is exported to Japan, Singapore and Europe. Mirak expects to expand to 1000 acres.
Consumption
Dubai's consumers purchased imported fruit and vegetables worth $1 billion in 2009, up 40% in two years. Fresh produce is 8-12% of supermarket turnover, of which 50% is imported. Most is distributed through Al Aweer Market to 700 retailers and middlemen. Population increase drives growth at Al Aweer, where truckloads increased 261% in three years to 35,949 trucks. Dubai's food production concerns are a microcosm of world concerns, with world population expected to increase from 6.2 billion in 2010 to 9.2 billion by 2050 and all arable land worldwide already under cultivation.