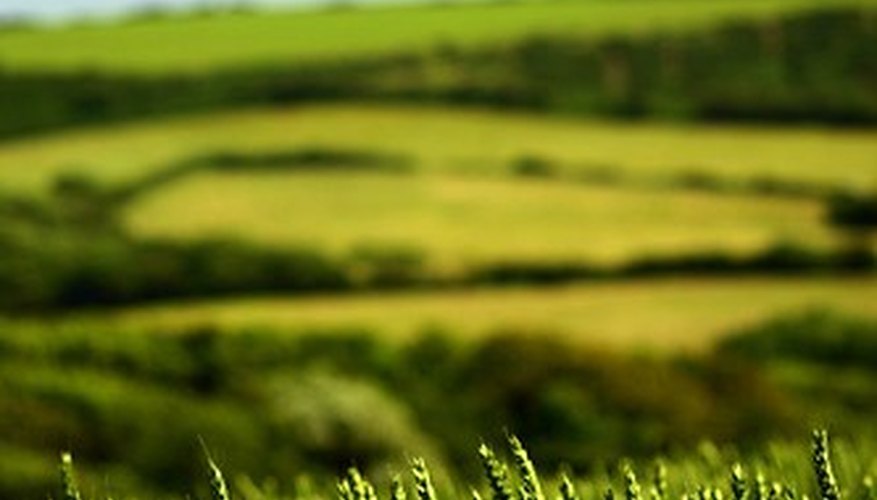 Image by Flickr.com, courtesy of Hamed Masoumi
Since the late 1700s, farmers and gardeners have been using a Farmer's Almanac to help guide their planting. Farmer's almanacs are published annually and contain information about the phases of the moon, the best times for planting vegetables and flowers in your region and other interesting tidbits of information.
History
The Old Farmer's Almanac is the oldest continuously published periodical in the United States, with its first issue coming out in 1792. The Farmer's Almanac starting publishing in 1818. Now, there are a variety of different farmer's almanac's published annually around the country.
Features
Probably the most useful part of the farmer's almanac is the section of planting guides. This section details when it's best to plant vegetables and flowers in your region. The guide also has information about planting based on the phases of the moon and how following these moon guidelines can improve your plants' growth. Most farmer's almanac's also have weather predictions for the year and astrological information in addition to recipes and general sustainable living tips.
Usage
To use your farmer's almanac, first take some time to get used to the layout. Flip through the entire book to see how it's organized. Then, find your region in the almanac and start identifying those vegetables and flowers you hope to grow. Make notes about when the best time is to plant each and make a planting schedule for yourself for the upcoming growing season.
Benefits
Using a farmer's almanac to guide your planting will help you ensure that your vegetables have enough time to mature and help you decide when it's warm enough to plant seeds or transplant seedlings. You could also use the almanac to help you plan a continuously blooming flower garden.
Year-Round Planning
Using a farmer's almanac will also help you guide your year-round garden planning. Just because it isn't growing season doesn't mean that there aren't things you could be doing. An almanac can help guide your year-round chores such as when it's best to start your seeds indoors or when and how to prune your fruit trees. It's sure to keep you busy!
References