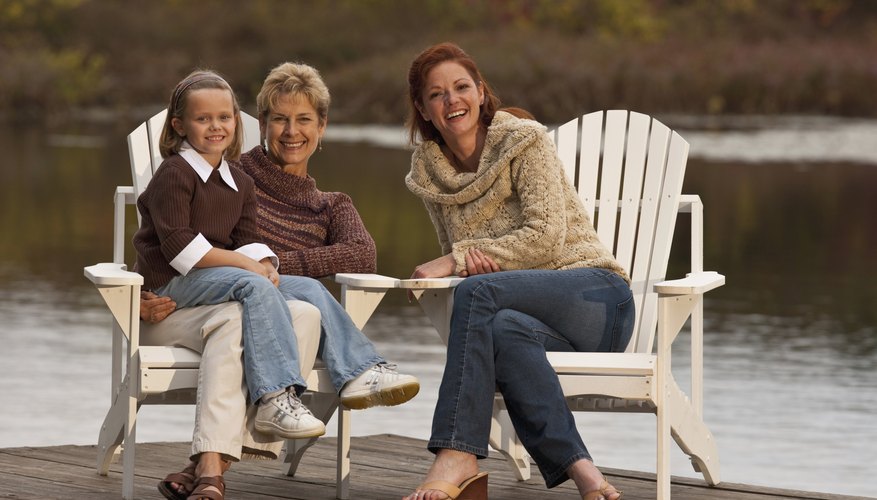 Adding a dock or pier to a seafront or lakefront property can increase its value, as well as provide your family and friends with tons of fun and good memories. A basic dock or pier structure is simple enough to be a realistic do-it-yourself project for a competent handyman. Build your own dock or pier to save money and enjoy the bonding time a family project provides. Because the difference between a dock and a pier are often down to size and personal preference, the general instructions for a dock or pier are similar enough to be included in the same project instructions. Notice state and local construction codes vary by state and municipality, so check that your dock plans are to code with a qualified engineer before you start building your dock.
Drive pilings into the ground. For a single strip dock, place two parallel strips of pilings. The number of pilings you need will depend on the width and length of your dock. Notice taller docks allow better light penetration for underlying vegetation and will reduce storm damage to your dock.
Attach the ends of the pile caps or beams to the outside of your pilings with at least two galvanized or stainless steel bolts for each piling. Place a pile cap to both sides of each pair of pilings. The beams must be attached to the top of the pilings but leave enough space for the stringers to go on top of the pile caps and lie flush with the top of the pilings. The dimensions of the pile caps will depend on the specifications of your deck, but 4-by-8-inch beams will be strong enough for most small- to medium-sized docks.
Nail your stringers across the piling caps at 16-inch or 24-inch space intervals. The closer your stringers, the stronger your dock will be. Local building codes vary widely on this specification, so check before you buy materials. If you must meet the end of two stringers, do so within two pile caps or beams. This will give you a stronger connection and add strength and stability to your dock's foundation.
Attach the decking boards across the stringer beams and pilings with galvanized or stainless steel nails wherever a decking board meets a stringer or piling. The type of decking you use will inform the sizes and spacing dimensions of your pilings and stringers. Composite wood decking, for instance, is weaker and requires smaller spacings between stringers.
Paint the decking boards with a decking sealant.