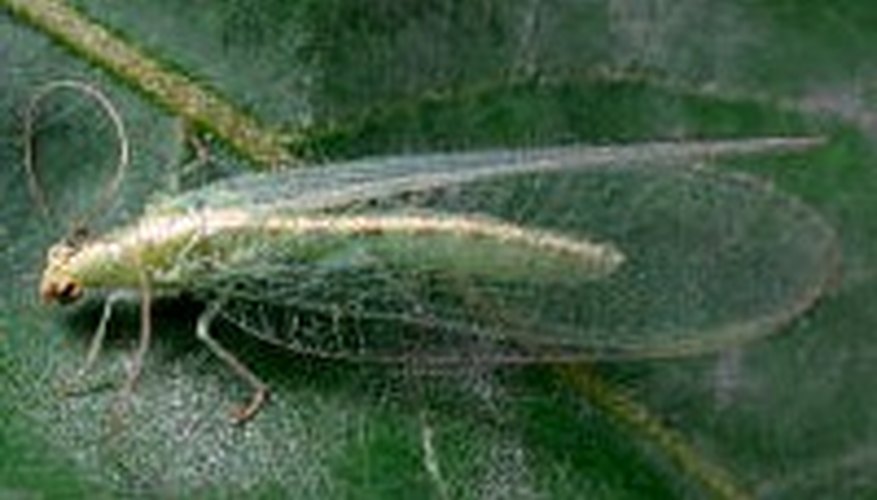 It may come as a surprise to you that the beneficial insects in our yards and gardens far outnumber the pest insects. Some insects become a part of the life cycle of the plants by acting as pollinators, while others keep harmful insects in check by parasitizing or feeding on them. When we use chemicals to rid the garden of pests, we are also eradicating beneficial insects, and often create an imbalance that effects the overall health of the garden.
Using Beneficial Insects
A number of beneficial insects are available by mail order. Before placing your order, make sure you identify the target pest, because most predators or parasites only attack a particular species or group of pests. Your public library probably has a good book that will help you identify the culprits.
Once you release the insects, you'll need to give them a good reason to stay in your garden. Gardens Alive sells a combination beneficial insect and lure. Once the insects are released, the lure will help to keep them in your garden. This has worked great in my garden, and is a terrific buy.
The following suggestions will go a long way toward helping you get the most of your hired killers:
Release your insects as soon as possible and follow the directions carefully. Every species is unique and should be treated differently.
Get a good look at the beneficials before releasing them so that you'll be able identify them in the garden. Many beneficials are very small and you'll need a magnifying glass to identify them.
Release some of the insects directly on or near infested plants, then distribute the remaining insects as evenly as possible throughout the garden.
A few plants rich in nectar such as catnip, dill and yarrow planted throughout the garden will serve as a food source for your beneficial insects.
It can take two to five weeks to see the effects of your beneficials. Keep in mind that you're providing a long term solution, not a quick fix.
© Garden Guides
More Information
For more information on controlling insects in your garden see:
Guide to Natural Pest Control
Get Out of Here, You're Bugging Me!
Herbal Garden Sprays