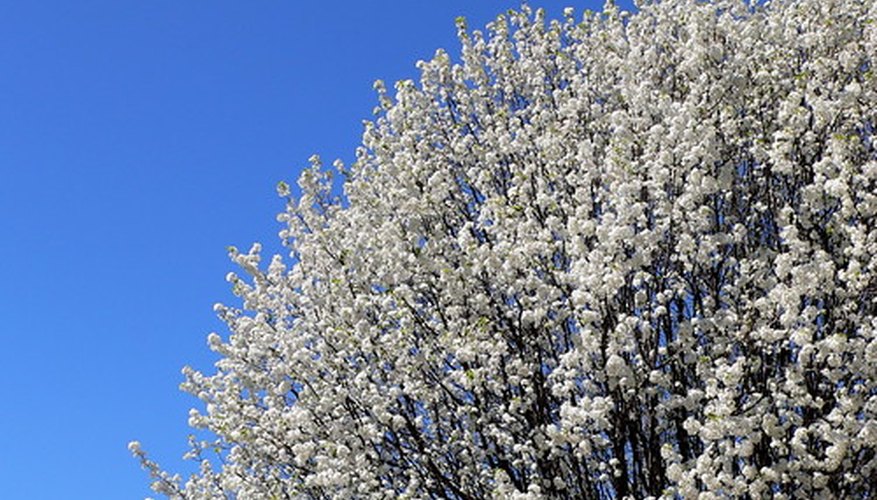 A native of China, ornamental pear trees have been grown in the United States since the 1900s. Although tolerant of difficult urban growing conditions, ornamental pear is a rather short-lived tree.
Description
A compact tree with pyramidical crown, ornamental pear grows to a height of 50 feet. The wood is soft and prone to wind damage.
Flowers
Small, white flowers appear in mid-March. They have an unpleasant smell.
Foliage and Fruit
Glossy, oval-shaped leaves turn red and orange in late November. Small, brown fruits are eaten by birds. The fruits appear in clusters and are not suitable for human consumption.
Requirements
An ornamental pear tree will grow in dry or moist soil and is tolerant of dense, compacted soil. It needs full sun for best growth and shape.
Hardiness and Use
Suitable for use in zones 6 through 8, ornamental pears are used as landscape accents and street trees. Fast growers, they are sometimes used for screening purposes.
Cultivars
Bradford Pear is the best known of the species, but the University of Arkansas recommends stronger, more durable cultivars such as Chanticleer, Cleveland Select and Aristocrat.