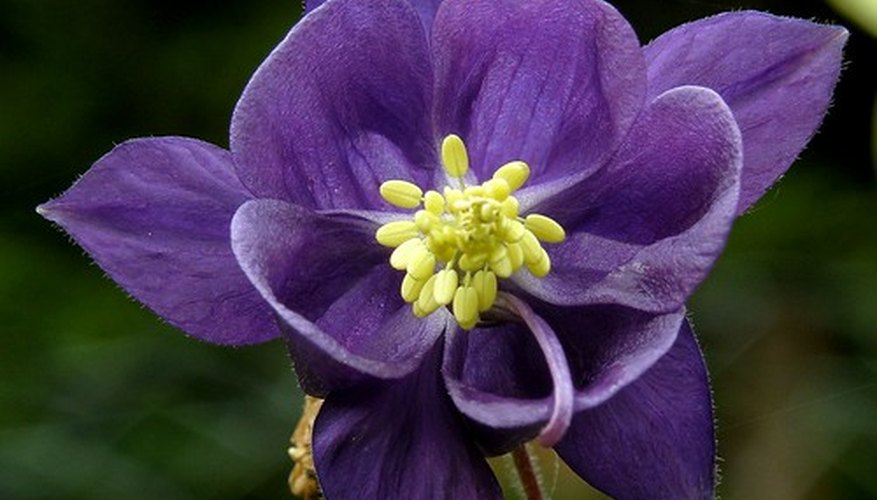 Columbine is a perennial, a plant that lives for many years. It belongs to the Ranunculaceae family of plants along with larkspur, Christmas rose, buttercup, Himalayan windflower and snowdrop anemone.
Features
Columbine grows to between 1 and 3 feet tall. The stems can be either green or red and measure 3 inches long and 2 inches wide. The flowers are 1½ inches long, hang down from a long stalk and have five petals. Colors can be yellow, white, pink, blue, purple and bi-colored (two colors on the same flower).
Environment
Young Columbine plants prefer light shade to partial sun. Mature plants can take full sun. The soil can be loamy, rocky or sand, and it can be either moist or dry.
Climate
Columbine is hardy in zones 3 to 9, all but the hottest climate in the continental United States.
Care
Columbine should only be fertilized once or twice a year. The plants will die back after the first frost and do not need a winter mulch.
Uses
Columbine is a good choice for a hummingbird garden. They grow well in flowerbeds, containers and rock gardens.