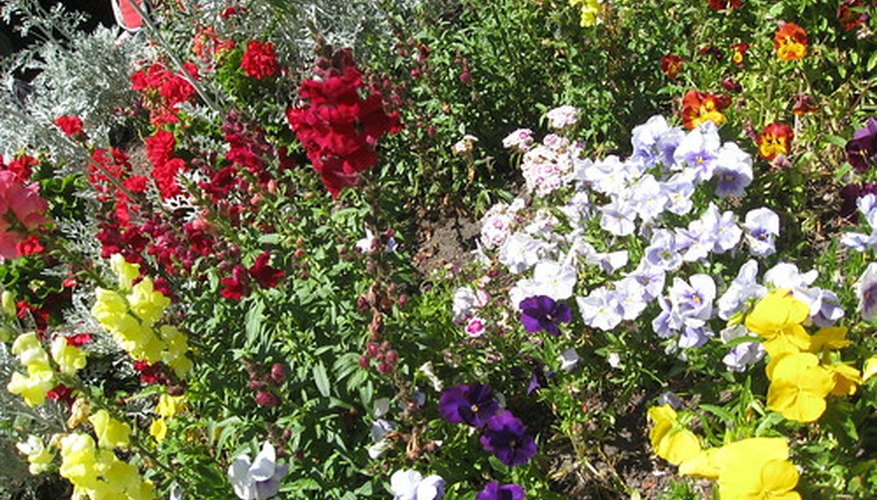 Knowing whether the plant you are putting in your garden is an annual, perennial or biennial is important, because their growth habits are quite different. Understanding the life cycle of your plants will make you a more sensitive, knowledgeable gardener.
Annuals
Annuals are temporary plants that live out their life in one year. Usually they grow from seed in the spring, flower and set seed during the summer, and are killed by the first frost of the winter. Marigolds and petunias are examples.
Types of Annuals
Hardy annuals are the most tolerant of cold and can even endure a light frost without damage. Half-hardy annuals can tolerate some cold weather but usually do not survive frost. Tender annuals are those which are native to tropical areas and are quite vulnerable to cold weather.
Biennials
Biennials have a 2-year life cycle in which they grow from seed into leafy plant the first year, then flower, set seed and die in the second year. Hollyhocks and foxgloves are typical biennials.
Perennials
Perennials live more than two years. It can take several years for a young perennial plant to develop to its full-size and flowering habit. Examples of perennials are iris and daylilies.
How Perennials Survive
Perennials have tougher roots than those of annual plants. They die back to the ground during the winter, but the roots remain dormant, sending up new growth in the spring. This cycle can continue for many years, particularly with long-lived perennials like peonies and hostas.