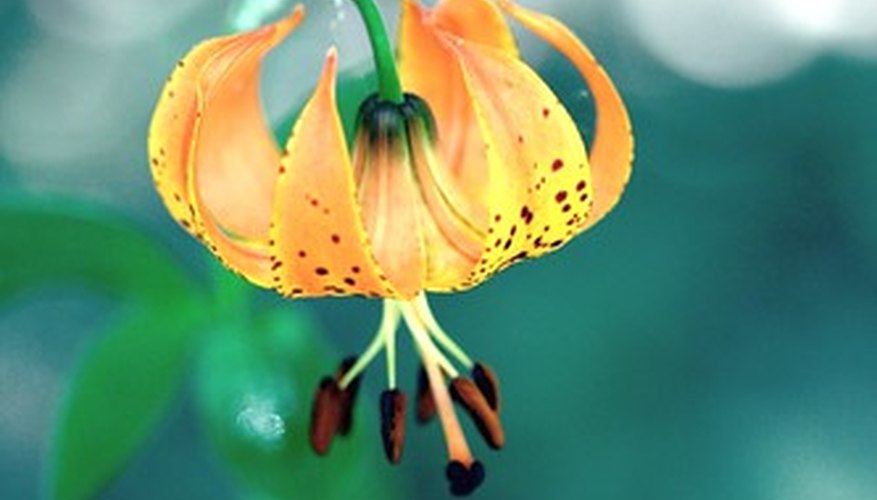 The tiger lily, Lilium lancifolium, is a perennial that displays large orange six-petaled flowers. Both a common wildflower and oriental cultivar, the tiger lily is common in select garden plots and along roadsides, where it spreads easily.
Disease Carrier
The tiger lily can be a carrier of viral plant diseases and should be grown away from other plants susceptible to viral diseases.
Edibile
Most of the plant is edible for humans, but is toxic for cats. Some Native Americans boiled the bulbs to eat.
Related Plants
The tiger lily is related to other edible plants, like onions, garlic and asparagus. It's also related to poisonous plants like hellebore and camas.
Botanist Linnaeus
Carl von Linne (Linnaeus), a Swedish botanist, first described the Tiger Lily in 1753 in his book "Species Plantarum," considered to be the first book to contain valid scientific descriptions of plants.
Geography
The tiger lily grows across the lower provinces of Canada and down into the southern regions of the United States.
Fun Fact
Eastern cultures grow the plant for food, pinching off flower buds to encourage larger bulbs.