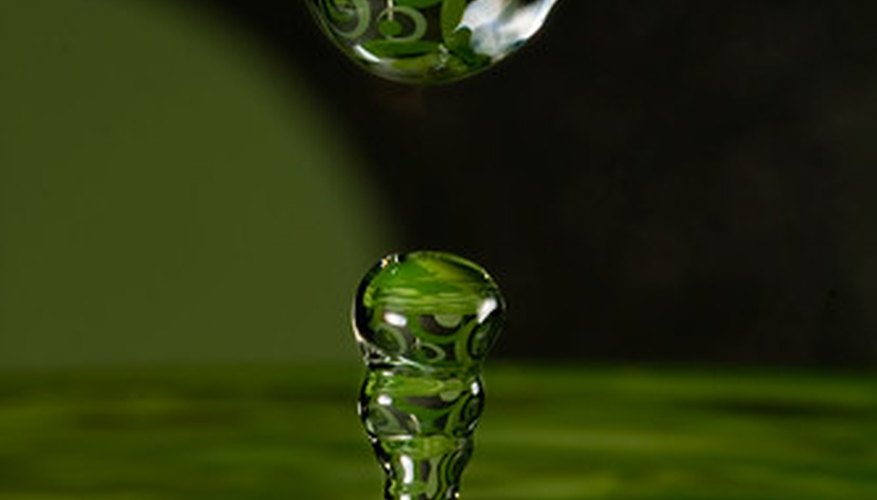 Water has a profound effect on the health of plants, providing the basic conditions required to grow roots, leaves, stems and fruits. Countless biological processes within a plant are disturbed when water supplies dwindle, leading to weak development and possibly death.
Nutrients
Even the richest soil cannot directly transfer its nutrients to plants. Water dissolves soil-bound nutrients, making them available to absorbent roots.
Growth
Like all living creatures, plants grow when their cells can divide efficiently. Water is a crucial medium in which cell division takes place, fostering strong development of new cells.
Strength
Water swells the cells found in leaves and stems, making them stiff and springy. Wilting and drooping results when there is not enough water to keep plant tissues engorged.
Roots
Uniformly moist soil encourages healthy roots to grow deeply into the ground, providing plants with a strong foundation and contributing to their ability to absorb nutrients.
Food
Water contains hydrogen, a vital component of the sugars that plants produce to feed themselves. When water supplies diminish, a plant is robbed of the building blocks needed to nourish itself.
Resources