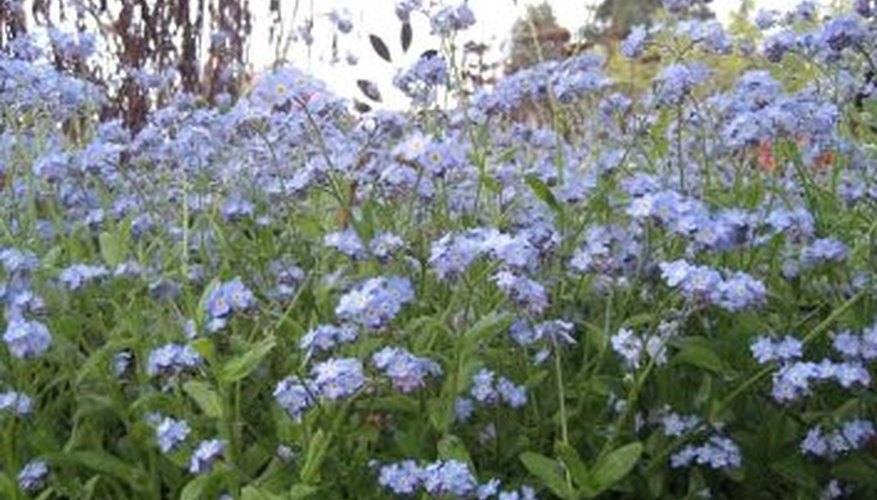 Forget-me-nots, also known as myosotis sylvatica, can be planted in containers, flowerbeds, edgings and rock gardens. Depending upon the variety, these flowers grow from 6 to 12 inches, producing clusters of small blossoms in blue, pink or white from April to May. Although they are typically as easy to care for as their name implies, forget-me-nots need protection from drought, pests and disease.
Water forget-me-nots deeply--about 1 inch once a week. This is preferable over more frequent shallow watering as it encourages the roots to go deep, protecting them during drought. Spread a 2-inch layer of mulch around the flowers to help soil retain moisture.
Protect the flowers from slugs and snails. Sprinkle diatomaceous earth around the plant or alternately use crushed eggshells. The University of California Integrated Pest Management Program offers suggestions on how to protect plants and treat for these pests.
Prevent powdery mildew from developing on forget-me-nots. Water the flowers in the early morning as opposed to the evening; this allows time for the flowers to dry. Direct the water towards the roots and avoid getting the leaves wet. Remove and discard leaves affected with powdery mildew and spray the plants with a fungicide.