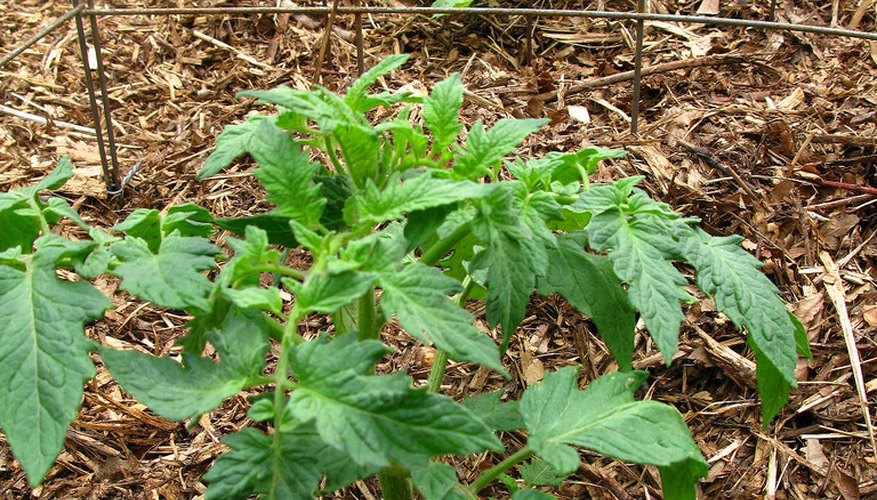 Tomatoes are a good source of lycopene, the pigment that gives them their color and is linked to cancer prevention. You can grow tomatoes indoors or outdoors, but they require a long growing season when started outside. They need 52 to 90 days without frost in order to mature.
Pound two wooden stakes into each end of a row in your garden. Tie string to the stakes to create a straight line. This will help you keep your row on track.
Dig a shallow trench directly under the string, which will then mark the middle of your row. Do not go deeper than 1 inch.
Lightly sprinkle well-rotted compost in the bottom of the trench. This will give tomato seedlings nutrients as they grow.
Place your tomato seeds in the trench. Follow the seed package directions for spacing between seeds. Do not plant them too closely or you will stunt their growth.
Cover the seeds lightly with soil. Keep the planting shallow so the seedlings will not have to work to reach the sunlight.
Mist the planted row with water. Keep the soil moist by watering every day until the seedlings have appeared and developed their first set of leaves. If the row dries out, the seedlings will most likely not survive.
Things You Will Need
2 wooden stakes

String

Trowel

Compost

Tomato seeds
Tip
Tomatoes grow well in containers. Plant seeds in large containers the same way you plant them directly in the ground. Container planting also saves room in the garden.
Warning
If temperatures turn cool, cover the row of tomato seeds with a layer of mulch or a plastic tent until the seedlings are established.