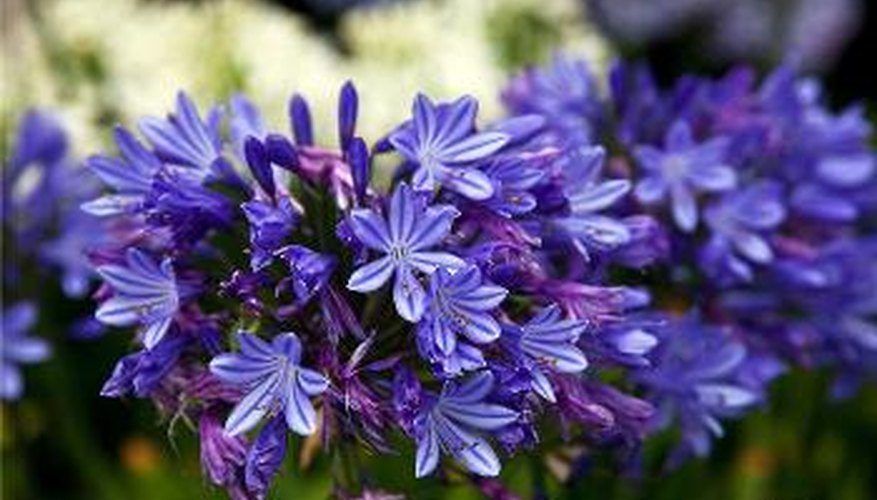 Agapanthus, also known as African blue lily, produces dark green, star shaped leaves that grow upwards to 20 inches long. In produces rounded heads of blue or white flowers from stems that grow 39 inches or taller. When it comes to agapanthus, there is a different thought between deadheading and pruning.
Deadhead the agapanthus after the flowers fade, for a uniform look in the garden. Cut off the spent flower stems and remove dead leaves. As long as they are not diseased, add the flower cuttings to the compost.
Leave the seedheads for a natural look. According to Shoot, there is "no need to cut down in the autumn, as the seedheads look attractive over winter."
Cover the agapanthus' crowns over the winter with a thick layer of mulch or dry leaves. This not only protects the crowns, it keeps the soil moist, warm and enriched.
Things You Will Need
Gardening shears

Mulch or dry leaves