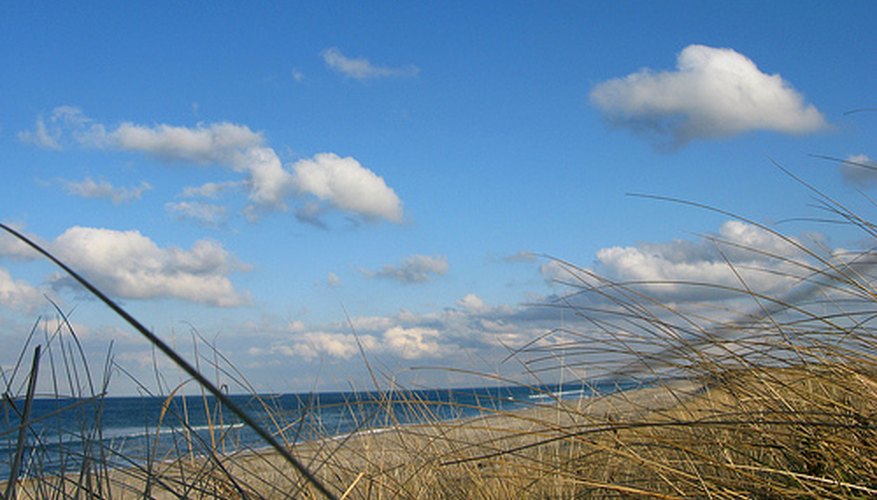 American beachgrass is much more than an ornamental grass, though it can be used as such. It also serves a practical purpose on many beaches and sandy areas, helping to promote sand-dune stabilization and prevent erosion. Thus, this grass is an important part of the American landscape. Those who wish to grow American beachgrass should keep in mind a few important things relating to its planting and general care. Doing so will ensure the best chances of success with the species.
Growing American beachgrass
Determine if American beachgrass is appropriate for your area. The grass is native in regions from North Carolina to Maine and around the Great Lakes region of the United States. If you live in or near these areas, the grass should do very well. It may also do well in places with climates similar to these.
Wait until the most appropriate time. The best time to plant American beachgrass is when it is cool. Therefore, between the middle of October and the end of March is when it should be done in most of the country. If you live in a particularly cold environment, you may be able to go as late as the end of April and still see good results.
Acquire the grass. Unlike many forms of grass that grow from seed, American beachgrass is best grown by getting stems that are already established. Nurseries in native regions often carry the plant. These are usually approximately 8 to 10 inches long and should be planted 7 to 9 inches in the ground. This helps the grass avoid getting dried out or being blown away while it is getting established.
Plant the grass in rows with stems approximately 18 inches from each other in all four directions. For the best erosion control possible, it is recommended that you stagger the rows so that there is less chance for sand to get through without being caught. This is, obviously, not a requirement if the only purpose the beachgrass has is ornamental.
Fertilize and water the grass as needed. As with most types of grass, fertilizer for American beachgrass should have a nitrogen base. The best time to apply the fertilizer is in the spring, early summer and late summer. Fertilizer should first be applied 30 days after the initial planting, but you should at least wait until April 1 before doing so. After the initial planting, the need for watering and fertilizer will not be as great.
Tip
If you are interested in aesthetics, the stems can be planted closer together, leaving as little as 10 inches between plantings.
References