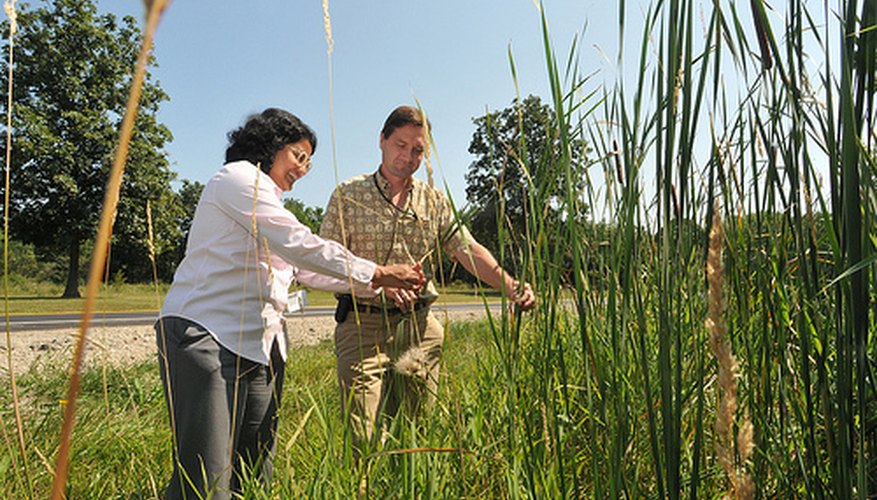 Switchgrass is the latest buzzword in the renewable energy field. It is considered as the next great alternative to corn when it comes to ethanol production. Not only will it help eliminate the food or fuel debate, but it generally does not need replanted during harvesting, which greatly decreases the energy it costs to produce the fuel. In addition, switchgrass can be used for grazing animals and as an ornamental grass in some areas.
Research your soil type. Switchgrass is very adaptable and able to be grown near oceans and beaches as well as in the rich, fertile soil of the Midwest. However, there are different varieties used for different locations. Lowland switchgrass can be used in heavier soils that retain moisture. Upland varieties can be used in well-drained soils.
Plant in the spring. This is very important, as switchgrass is a warm-weather plant. Planting over the winter will keep the seeds dormant, and some may never germinate if left out in particularly cold conditions. Therefore, in order to get the most robust growth possible, soil temperatures must be at least 65 degrees, with a growing season ahead.
Do not cut too low. During the first year, switchgrass may not need to be cut at all. Switchgrass, because the seeds are generally very small, takes a long time to develop and therefore may not need to be cut right away. Cutting too soon or too short could stunt development of the grass. Generally speaking, it takes approximately three years for the grass to fully establish itself in an area, according to David Bransby, a professor at Auburn University.
Water sparingly, especially once it is established. As with any new grass, switchgrass may need some water initially to become established. However, switchgrass is a tall prairie grass and has an extensive root system that can go down as far as 10 feet. Thus, it is considered fairly drought resistant, but the roots will not go down as far if too much watering is done.
Use a fertilizer, if needed. One of the reasons switchgrass is so popular for pastures and is being researched for biofuel is because it needs so little maintenance. However, if there is a need, often all that is required is a nitrogen-based fertilizer.
Harvest carefully. While switchgrass is a durable product, it is best to cut to a height of 6 inches. This will help the grass stay established and provide it with the means to fight off competing species.