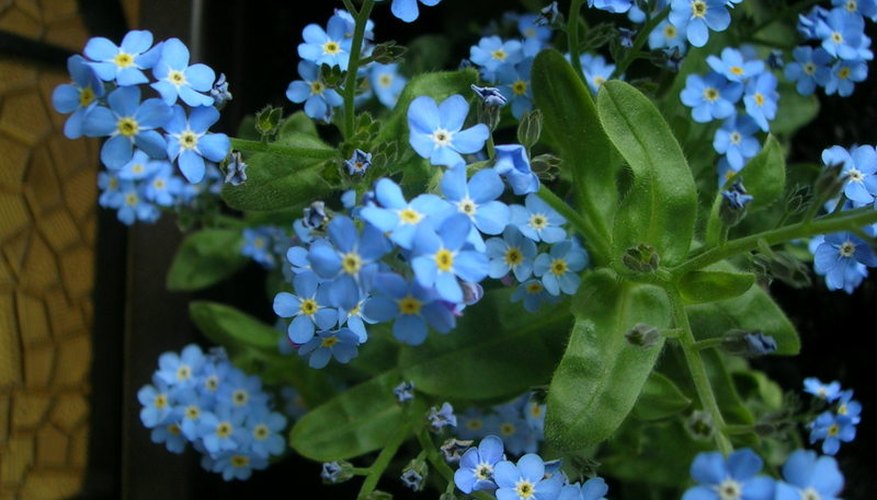 Forget-me-nots are used as spring bedding plants. Growing upwards of 12 inches tall, they produce clusters of flowers in pink, blue or white in late spring and early summer. They mix well with bulbs, which push up through the flowers. Unless controlled, forget-me-nots are pervasive.
Water the forget-me-nots regularly as the balloon flowers finish their blooming season. Keep the soil moist, but avoid soggy soil, which can create an environment for diseases and fungus.
Remove the forget-me-not flowers as they fade. Since the flowers are self-sowing, leave a few plants to die down.
Cover the planting site with mulch, well-rotted compost or decaying leaves to enrich the soil and keep it moist.