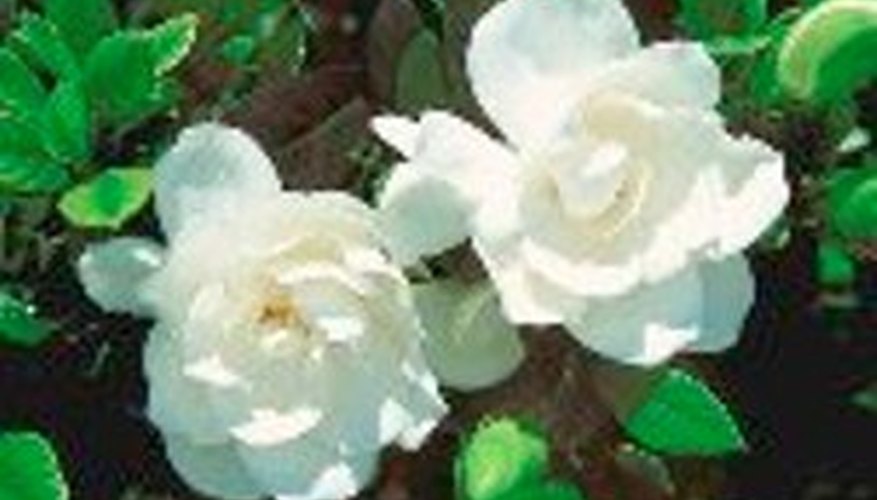 Gardenias, also known as Gardenia jasminoides or cape jasmine, is an evergreen flowering shrub common in the South. Depending upon the variety, gardenias grow 2 to 6 feet wide and tall. The leaves are a dark, glossy green and the fragrant, creamy white flowers are 2 to 4 inches wide. In areas where gardenias are grown outdoors, the bush needs to be winterized.
Remove faded flowers from the gardenia bush. According to Desert Tropical, "regular watering is necessary after blooming to keep the plants in good condition and able to withstand winter weather."
Mound pine needle mulch around the base of the gardenia bush. If you have pine trees in your yard, rake fallen pine needles around the base of the bush.
Cover the pine needles with a regular mulch or a layer of decaying leaves. This prevents the pine needles from floating away in the rain.