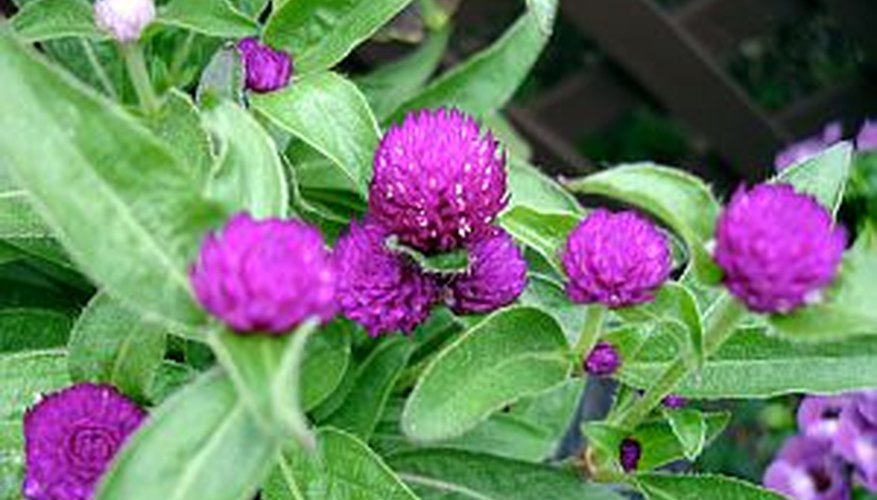 Amaranth is an annual plant with some varieties grown for blooms and other varieties grown for food. When you choose a sunny spot for amaranth plants, some varieties will grow up to 2 feet tall and others may grow as tall as 6 feet. The lavender, pink and white blossoms will add striking beauty to a landscape and attract a host of butterflies as well. Protect amaranth seedlings from frost by planting seeds after the soil warms in the spring.
Prepare a sunny growing area in the spring after the soil is warm. Work the soil with the garden spade down to a depth of approximately 4 inches. Add 1 inch of compost to the top of the soil and work this in completely with the spade. Rake the surface of the soil smooth to finish preparing the growing area.
Plant the seeds approximately 10 inches apart in the growing area or create a planting group by spacing a group of 10 seeds near each other in a clump. Cover the seeds lightly with approximately ½ inch of soil. Carefully water the seeds just after planting.
Check the seedlings as they grow, and provide water if the weather is dry. If less than 1 inch of rain falls per week, water the amaranth plants one or two times during the week to keep the plants from wilting. Fertilize the amaranth plants according to package recommendations one or two times over the growing season.
Watch for amaranth blooms from the middle of the summer until the first autumn frost. Trim blooms on long stems and dry them in a cool, well-ventilated location. The blossoms will keep their vivid colors even after drying.