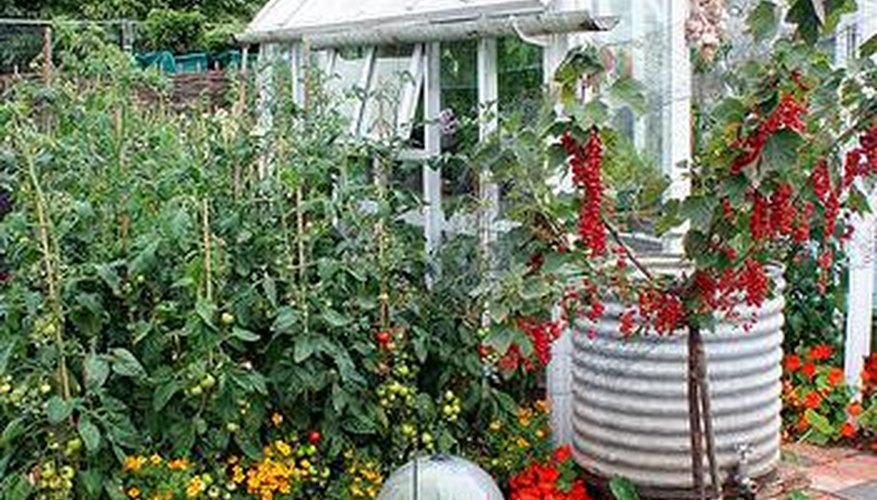 A home vegetable garden is an excellent educational tool and hobby for families. Providing a means of teaching responsibility and hard work to children, the home vegetable garden offers many lessons with delicious rewards at the end of each season. For older children, consider encouraging them to research and create an organic garden to help them understand the chemistry of gardening.
Measure the area desired for the garden and plot on the graph paper the perimeter and any distinct landmarks such as beds, pots and walkways.
Test the soil to determine whether there are any missing nutrients. Carefully follow the instructions on the soil test kit to ensure accurate results and determine what nutrients will be added. Purchase the necessary nutrient additives from a local gardening store. If desiring an organic garden, be sure to use natural supplements instead of chemical supplements.
Determine the local climate. Factors such as temperatures, rainfall, direction of the home and yard and local animals should all be considered when planning a vegetable garden. Gardens where such factors are not considered run the risk of plants failing because of harsh climates or improper sun exposure. Climate zones can be determined from the back of seed packets. If unsure of these factors, consider asking a local garden-store employee.
Choose the desired fruits and vegetables for the garden and add them to the graph paper drawing. Account for the required growing space of each plant. If planting trees, take into consideration the overall shade-to-sun ratio around the base of the tree and avoid planting anything that requires large amounts of sunlight in the area underneath the tree.
Determine which plants will be purchased as seeds and which as live plants. Some plants, especially trees, can only be obtained in plant form because they have been grafted to ensure successful adaptation to their climate.
Purchase the necessary plants and seeds and plant the garden.