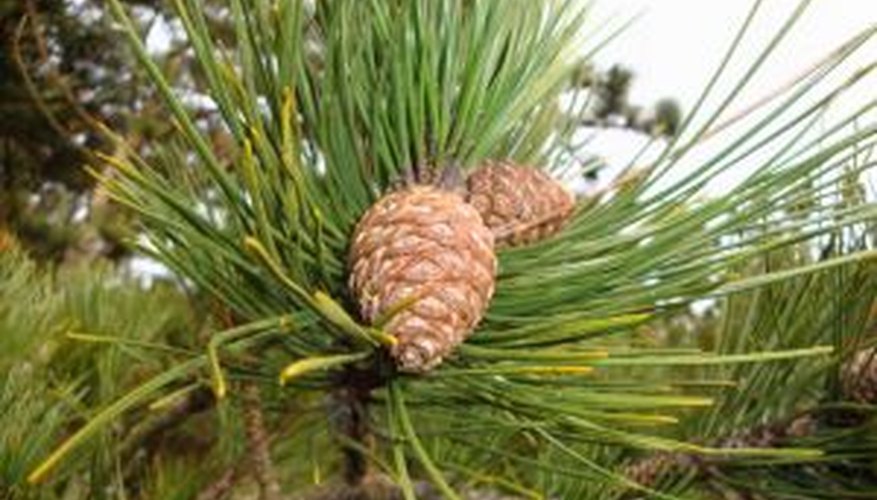 It's winter, and the bloom has fallen from the rose. This doesn't have to mean your window boxes must be empty, however. In fact, there are many ways to fill those boxes even when the weather is freezing or during rainy seasons. Keep your window boxes blooming all year long with cold weather-friendly plants and decorations that will bring cheer to your home during the long, gray months of winter.
Decorating Window Boxes for Winter
Fill your window boxes with evergreen branches. Make sure the soil is not frozen, and cut some fresh branches from any evergreen tree. Then plant the branches about 6 inches into the soil. They will stay fresh for several weeks. Try filling the space in front of the branches with large pine cones, and add bare branches from deciduous trees for a rustic look.
Overflow your window boxes with a bountiful harvest of fruits and berries. Place berry branches (winterberry or holly works great) into the box. Tie a ribbon around one of the branches. Add crab apples, and decorate it with tiny white lights.
Welcome winter with a friendly snowman. First, place some ivy or cedar branches in the box so that they trail over the sides. Then, add a cheerful snowman to the middle of the box. Make sure the snowman is designed for outdoor use. Fill in the space around your snowman with Styrofoam "snowballs."
Create a formal feel in your window boxes by placing small boxwood shrubs in each box. Then when spring arrives, take them out and plant them in your yard.