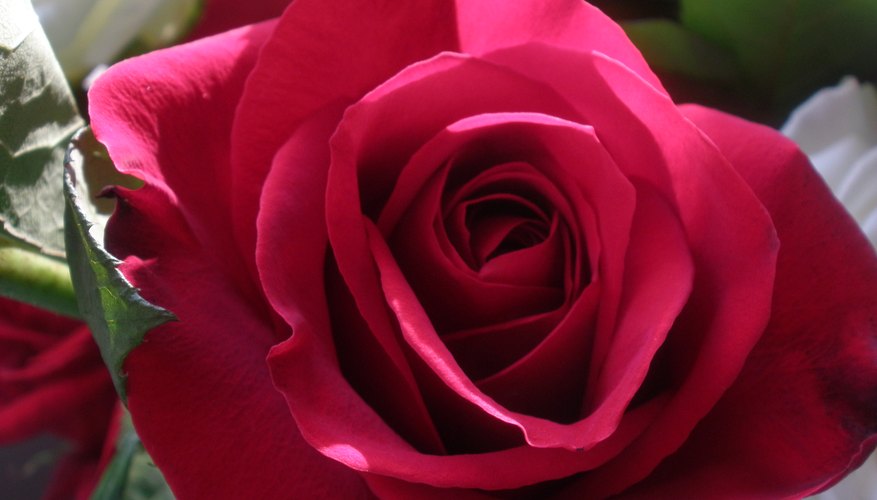 Designing a cutting garden is a great activity for those long, cold winter nights. As you peruse seed catalogs, it is easy to imagine the colors and textures of beautiful annual flowers, but until you put that plan down on paper and plant the garden, it remains only a dream. Planning a cutting garden isn't difficult, but it does take some research. You'll need to have an idea of what seedlings are typically available in your area, you'll need to order seeds for those plants you wish to include in your cutting garden and you'll need time for the seeds to grow into seedlings.
Do your research. Some web sites allow you to look at the flowers and the variety of colors available and will tell you how high the plant grows. (See resources.) Height is important if your cutting garden backs up to a fence or a building because you want the tallest plants in the back where they won't hide the lower flowers in the front. Make lists of what you want.
Draw out sections on your graph paper. Cutting gardens look best if they are not grown in perfect rows. Place the taller flowers in the rear, or in the middle if the garden will be viewed from all sides. Use colored pencils to help you "see" what the garden would look like.
Your plan can include perennials and bulbs as well. Spring flowering bulbs like daffodils and tulips must be planted in the fall, so factor this into your plan. Keep in mind that perennials can spread each year and take up more and more of your cutting garden.
Play around with your design. Will you have blooms all at the same time or are they spread out to give you blooms from spring to fall?
Look at your plan and decide which plants you are likely to be able to buy at the local grower and which ones you will need to start yourself from seeds. The information about when you should plant the seeds will be included in the plant description, as well as other important information about the plant. Order your seeds as soon as you can to avoid the dreaded "backorder."
Consider using summer bulbs such as dahlias and gladioli. They can make a huge visual impact not only in your cutting garden but in a vase as well.
Plan your border, if the area isn't already bordered. Visit to the local home improvement store to check out the right materials for your garden.
Things You Will Need
Graph paper

Pencil

Colored pencils

Seed catalogs or internet access
Resources