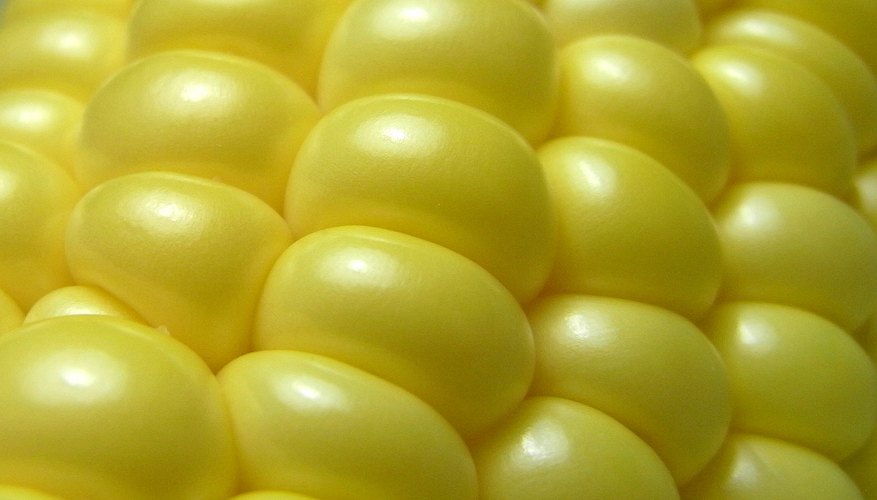 Eating freshly picked sweet corn right from the garden in the summer is hard to beat. Savoring the delicious and tasty treat is something that makes the hot days of the season more bearable. Growing your own sweet corn provides you with the freshest corn around and the pick of the crop. It only takes a little bit of time to care for your sweet corn while it is growing, and the rewards are well worth it.
Supply at least 1 inch of water a week to the sweet corn if the rainfall is not adequate. This is extremely important while the corn is developing. Using an irrigation system, like a soaker hose makes this task easier.
Employ a hoe to cultivate (dig up) the area around the corn stalks to remove and prevent weeds. Use extreme caution to not go very far below the soil surface, which could easily damage the roots.
Continue to cultivate regularly until the stalks are approximately 1 to 1 ½ feet high. Use a shovel to add a 3- to 5-inch layer of mulch.
Supply a nitrogen-rich fertilizer like fish emulsion about 6 inches from the stalks--what gardeners know as "side-dressing." Water the plants after applying the fertilizer.
Check the ears to see if the corn is ripe by piercing a kernel. Ripe sweet corn has a white milky substance. This is typically 3 weeks following the appearance of a tassel on the top of the stalk.
Harvest the corn when it is cool outside, such as early morning or evening hours. The silk should also be brown at this time. Cook and eat the corn the same day, if possible, for best taste.
To harvest, grab the stalk just below the corn. Take hold of the corn with your other hand and twist it towards the ground to break it off of the stalk.