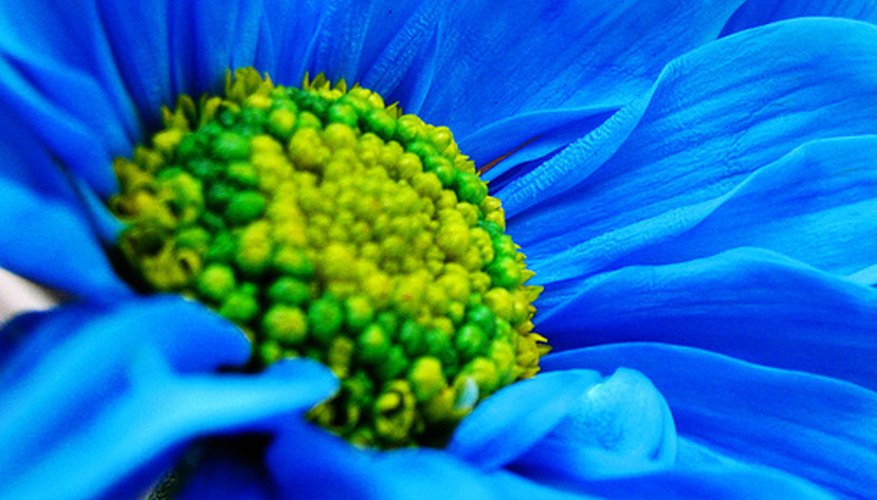 Flowery *L*u*z*a*/Flickr.com
Flowers have a history of expressing emotions without the use of words. While no rulebook on what floral meanings are exists, history and tradition have set forth their meanings and symbolism. With more than 1,200 species of flowers, daisies have many established traditional meanings that are used to display emotions.
Flowering in all colors, daisies symbolize innocence. The fragile stature of the daisy flower was historically used by maidens and queens to decorate their hair. Maidens who wore daisies were known to be pure and untouched, awaiting a loving relationship.
Express your emotions with gerbera daisies. Also known as African daisies, gerbera daisies come in many colors and shades. Each color represents a different meaning and emotion. The gift of orange daisies says you are the sunshine of her life. The daisies shine through with vibrant color, and its eye symbolizes the focus that the person provides in your life. Red gerbera daisies, especially when presented in a bouquet, symbolize "unconscious in love."
Carried by brides and bridesmaids, daisies symbolize purity. Because of the daisy's multiple meanings, the daisy can be carried by married and unmarried females to express their innocence and purity. The daisy reflects on the purity of the heart, mind and soul of its carrier rather than the carrier's actions or history.
Gift-wrapped daisies can symbolize the protection of secrets and discretion. Though daisies symbolize truth, wrapped daisies symbolize the concealing of the truth. When given as a gift in public, it means the secret has been transferred from one person to the other. Unlike many daisy meanings, this meaning is not directly related to relationships or romanticism.
Scattering daisies on the graves of children is said to ease the sorrow of parents. This Celtic tradition holds that daisies hold the power to ease stress and sorrow. Daisies of every color are said to express the joys of children.
Express your closeness with the earth and sun and share that expression with your close friends and family by giving daisies. Egyptians used daisies to decorate their hair and their ceramics. These daisies were recognized for the way the flower opens and closes with the sun. Egyptian tradition used daisies to symbolize closeness to nature and give reverence to the glories of the earth's sun.
Show your loyalty and love by giving daisies to the one who attracts your heart. Because daisies are symbols of truth and innocence, giving daisies to that special someone is proof that your affection is true. It is a sign of true love and affection.
References