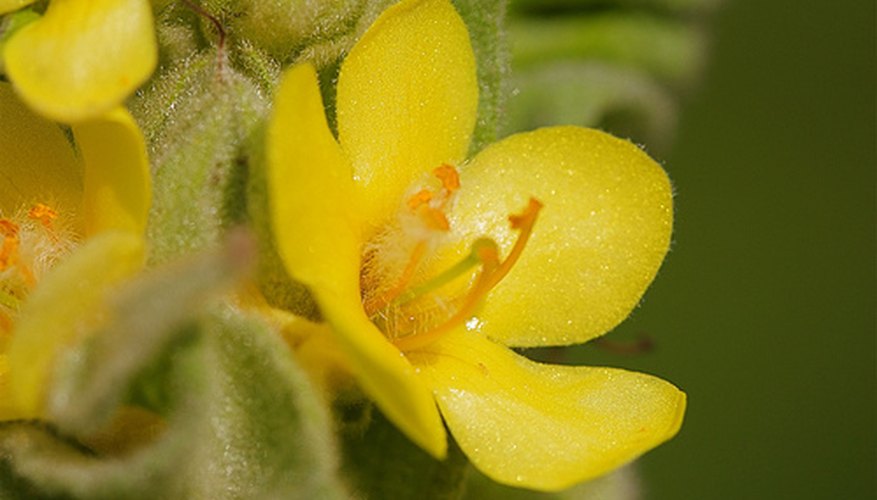 Mullein is a woolly leafed plant that often grows in the wild. The leaves can be used as an alternative for candlewicks. Medicinally, mullein has been said to aid in relieving lung problems by clearing out mucus. It also helps to soothe colds. Mullein can be added to a wildflower garden for the beautiful yellow flower spikes, or to a medicinal garden for use in your natural medicine cabinet. You can gather seeds from the stalks of mullein in the fall if you know of a wild patch growing near you, or purchase them online at websites including Mountainroseherbs.com and Seedsofchange.com.
Choose a sunny location with alkaline and dry soil for your mullein. Mullein can be grown both after the last frost of spring and in the later summer.
Sow your seeds directly into the soil by spacing them 1 foot apart and in rows 1 1/2 feet apart. Press each seed 1/4 inch into the soil.
Water your garden immediately. Continue to water once every 2 weeks with 3 glasses of water for each plant. Let the soil dry between each watering.
Trim the stem back after your mullein has flowered and the seed pods break open in the fall. Collect any seeds you want to keep for another spot before trimming the stems down. Trim the plant down so there is about a foot left.
Mulch around your mullein during the start of winter to protect the plants from the cold. Mullein needs very little attention to come back the following year. Your mullein will seed itself.