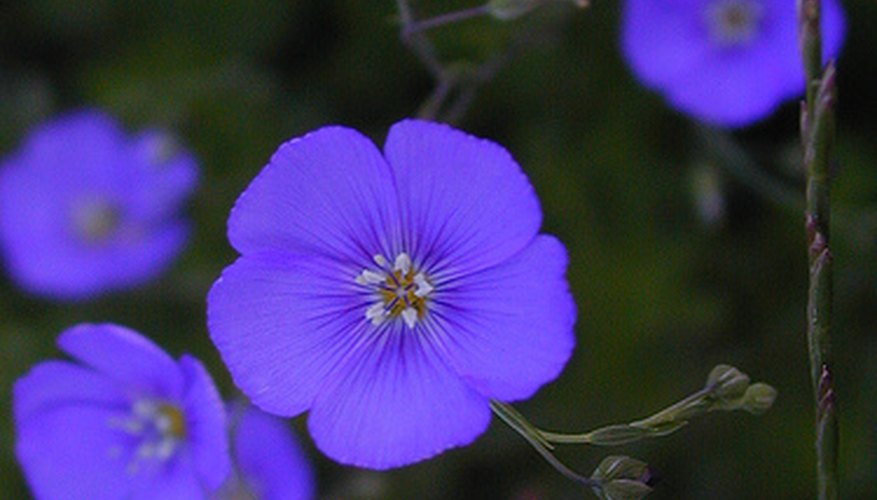 Blue flax is an easy-to-grow perennial flower. When grown in the spring, it will bloom the second season showing off brilliant blue flowers. The seeds are used for both culinary and medicinal purposes for their high Omega 3 and 6 fatty acids. Blue flax flowers are best grown in groups like wildflowers. Once propagated, they need very little attention to keep them healthy.
Choose an area with full sun and loose sandy soil for the best growth. However, blue flax is adaptable to other conditions.
Decide whether you want to plant your seeds in the fall so that they flower in the spring, or grow them in the spring so they flower the following season.
Add compost and general purpose fertilizer to your soil.
Sow your seeds directly by pressing them 1/8 inch into the soil. Space your plants 10 inches apart.
Add mulch to the top of the soil and around the plants.
Add more fertilizer to the soil after 1 month.
Pinch off the dead flowers to promote further growth. Harvest the seeds in the fall to use as an egg substitute or for bread making.