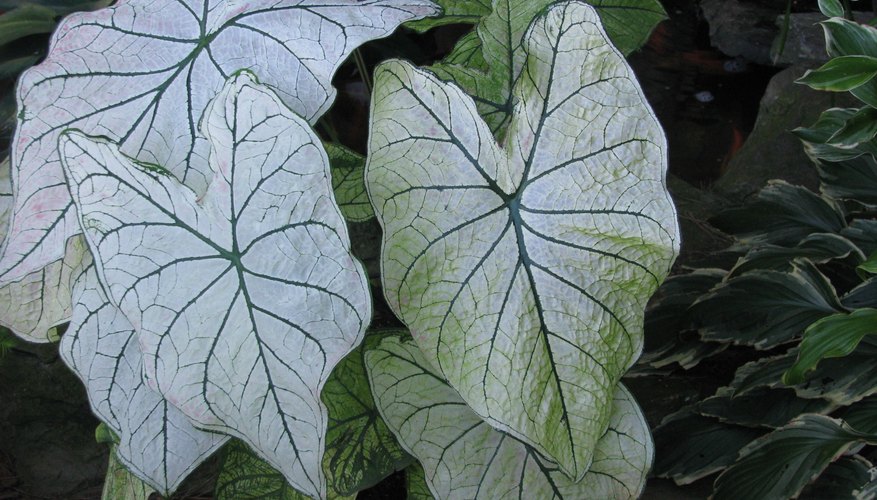 Looking out over your backyard landscape, you see the towering branches of an old tree that provides lovely amounts of cooling shade during the summer months. But something is missing. This lovely gathering spot needs a garden. Shade garden design planning requires careful preparation of the bed as well as careful choices of plants. Any effort you place into creating a garden needs to be rewarded with long-lasting, beautiful plants. Designing a shade garden provides a fun alternative to planting a partial or full sun garden. Shade gardens tend to be foliage heavy, including plants with variegated leaves. Let's look at how to design a shade garden to enhance your landscape.
Select a spot for your shade garden after consideration of a few key points. Shade gardens work beautifully near homes or in indirect shade areas from trees and structures. Planting a shade garden under a tree requires care and maintenance to keep the plants healthy because the tree and roots compete for soil nutrients. You'll need to fortify the soil regularly with compost/organic soil conditioner and fertilizer to keep the plants healthy.
Lay out the general shape of your shade garden using a garden hose. This method allows you to visualize your planned garden and adjust the shape accordingly.
Draw any permanent structures to scale on the graph paper. Include a scale to make as accurate a drawing as possible. An appropriate scale could be one block on the paper equals one foot on the ground. This drawing doesn't have to be perfect but should serve as another tool to help you visualize your potential shade garden.
Sit back and evaluate the amount of shade your proposed garden actually receives each day. Partial shade refers to areas that receive 4 to 6 hours each day. Full shade receives no direct sunlight. Dappled shade allows sunlight to peak through tree branches and leaves. This evaluation will help you choose the best plants possible for the area.
Visit your local nursery to determine which shade-loving plants work best for your light conditions. Nurseries typically grow plants that will thrive in your climate. Nurseries store shade plants inside the greenhouse to limit exposure to the sun. Decide which plants you like the best by evaluating the information provided on the plant labels. Look for light exposure, blooming time, hardiness zone, mature growth size and watering needs. Make a list of the plants that best meet your needs.
Take your list home, and place your chosen plants in the design. You can adjust as needed. Consider adding a few anchor plants such as hosta that require very little upkeep. The foliage comes in a wide variety of leaf colors. Intersperse foliage plants with bloomers such as astilbe or annuals such as impatiens or begonias.
Things You Will Need
Graph paper

Pencil

Ruler

Garden hose

Measuring tape

Plant hardiness zone map (see additional resources)
Resources